Yellow Chillies(पीली मिर्च)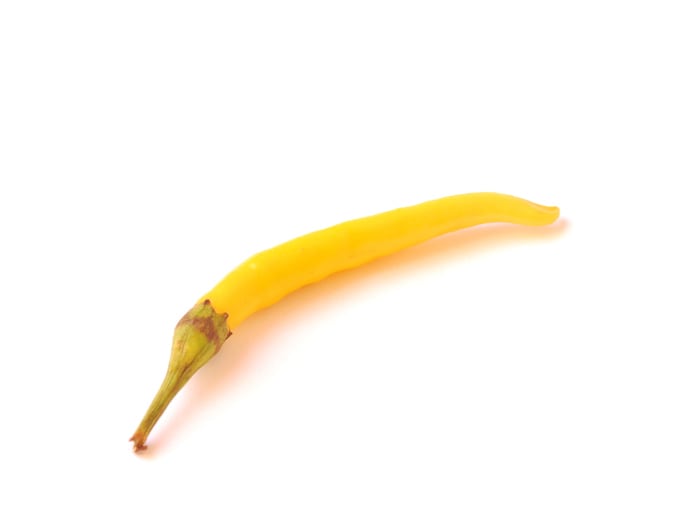 Hindi Name: पीली मिर्च

These are dried yellow peppers widely used in Indian households while cooking. The yellow colored peppers are used as spices to enhance color and piquancy to the dishes. The yellow variety of chili is mainly grown in the regions of Punjab and South Kashmir. Yellow chili powder is extensively used in vegetarian and non-vegetarian dishes. Compared to the fiery red chilies, yellow chilies have a considerably low amount of vitamin C and carotene.

Usage

Yellow chilies are extensively used in recipes of stuffed chilly and in preparation dips and sauces. It is also used in making pickles, soups, sauces, stews and in casseroles.

Storage

Place the chilies in paper towels or in paper bags and refrigerate. Chilies if kept exposed in room temperature are prone to get limp and shrivel quickly.

Nutritional Value

1. Yellow chilies contain many chemical compounds, derived from plants, that strengthen the human immune system.
2. Yellow chilly has anti-bacterial, analgesic and anti-diabetic properties.
3. It has also been proven that chilies reduce cholesterol level in patients of obesity.
4. Yellow chilies are a good source of vitamin C.

Did you know?

Chilies were first grown in Central America, South America and West Indies. The Spanish conquest eventually introduced chilly cultivation around the world.
There are about 400 types of chilies grown in various countries .

.
Recipes using Yellow Chillies