Oyster Sauce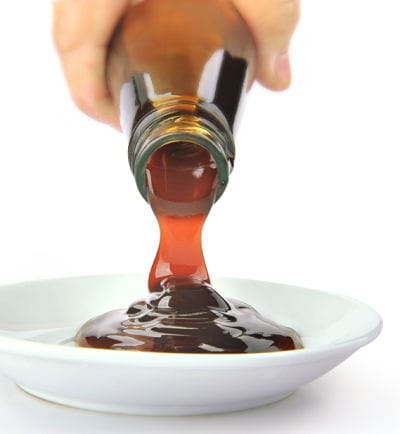 Oyster sauce is a thick brown sauce extracted from boiled oysters and seasonings. The basic ingredients employed in the making of oyster sauce along with oyster and seasonings are sugar, salt and water stiffened with cornstarch. It is a very common ingredient in Chinese, Thai and Vietnamese cuisine.

The oyster extracts give the sauce a sweet and salty flavor. Though made from mollusc, it doesn't smell fishy at all.

Usage

This savory sauce is added to flavor meat and vegetables. It is used in noodles stir-fries, vegetables. Vegetarian oyster sauce is prepared from mushrooms. Sometimes, other ingredients like soy sauce and MSG can be added to the sauce to enhance the flavor and taste.

Apart from oyster sauce, these molluscs can be eaten roasted, stewed, sauteed, fried, baked and marinated.

Oyster sauce is a main ingredient in Chinese traditional dish - Beef and Broccoli. It is also used as a base for soups and salads.

Note: After opening, oyster sauce must be secured safely for longer shelf life. Since it is used in minimal quantities, it needs to be stored not resulting in spoilage. Oyster sauce should be refrigerated in an airtight container.

Nutritional Value

1. Osyter sauce is very low in calories making it a suitable supplement over other sauces.
2. However, compared to soya sauce and others, oyster sauce is relatively low in protein and vitamin content.

Did you know?

Oysters produce pearls naturally.
A group of oysters is called a bed.
Recipes using Oyster Sauce