The pandemic has seen a shift in the job industry like never before. We have read the accounts and news items of so many people who lost their jobs and had to start afresh due to COVID-19. However, some of these people are actually serving as an inspiration for many, as they made the most inspite of their circumstances. Amrita and Karan, a couple based in Delhi, had to face a similar situation after the pandemic. Karan's job with the government was terminated and he had no option but to vacate his quarters. The couple stayed in their family car for two months and decided to open a new business selling home-cooked food including Rajma Chawal and more.


(Also Read: Haryana Engineer Duo Quits 9-5 Job To Sell Biryani, Say 'Much Happier Now')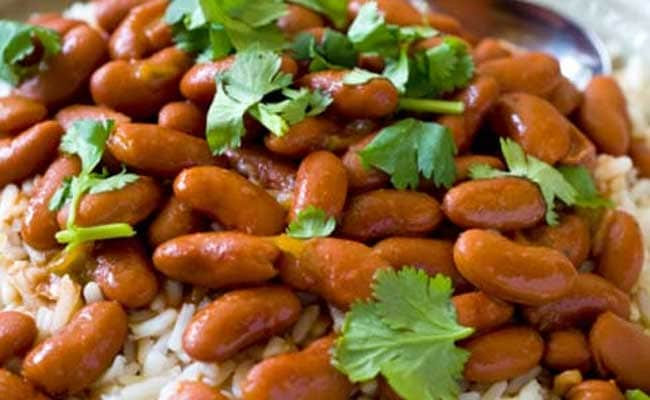 Known as 'Amrita Ji Ke Rajma Chawal', their food stall operates entirely from their car. The car's boot is filled with stainless steel vessels and is stationed at Talkatora Stadium in Delhi. Amrita and Karan serve hot, home-cooked food to customers every day from 12:30pm to 4 pm except on Sundays. There are multiple options such as Chole Chawal, Rajma Chawal, Kadhi Chawal available at their eatery. Boondi Raita, salad and green chutney complement the meals. While a half plate costs Rs. 30, a full plate is priced at just Rs. 50.


Popular food blogger Karan Dua, also known as Dil Se Foodie, had shared a video of the Delhi couple running the Rajma Chawal stall. The video raked in over 315k views and thousands of likes and comments and support for the couple. Take a look:


(Also Read: Love Rajma? Make These 5 Rajma Recipes At Home)


Although the video was shared in 2021, it has been grabbing headlines yet again. The Delhi couple's inspirational story has tugged at heartstrings online. However, they had faced hardship and loss in sales during the Omicron variant surge in Delhi. "The rajma sales dropped when the Omicron variant cropped up. Our revenue stands at Rs 60,000 a month with minimal profits. But we have introduced a new delicacy - Shahi Paneer and plan to roll out a thali soon," the owner Karan told Better India. "We hope to expand our business, buy more equipment and open a shop, where customers can sit and eat comfortably," he added.


What did you think of the heart-warming story of the Delhi couple selling Rajma Chawal? Tell us in the comments below.
About Aditi AhujaAditi loves talking to and meeting like-minded foodies (especially the kind who like veg momos). Plus points if you get her bad jokes and sitcom references, or if you recommend a new place to eat at.