There is a thing about rajma that makes us feel comfortable about it. For a number of people, rajma-chawal is the go-to food because of its spicy and aromatic flavour. Rajma is also beneficial in many ways. Loaded with warming and healing properties, it's particularly suited for winters. Rajma, also known as kidney beans, come packed with vitamins, minerals, proteins, dietary fibre and iron. These beans are also a great source of antioxidants. Eating rajma regularly is good for hair and skin, they support the proper functioning of the nervous system and brain.


Also Read: Paneer Tikka, Fish Tikka And More: 5 Ways To Add An Achari Twist To Popular Snacks


With so many benefits, who would not want to include these legumes in their diet plan. Here are a few recipes you can try for variations:
Often people complain that they fail to replicate the aroma and taste of rajma available in dhabas in north India, particularly around Delhi. With this recipe, you no longer have an excuse. Try it and relish the beans dipped in a thick gravy at home.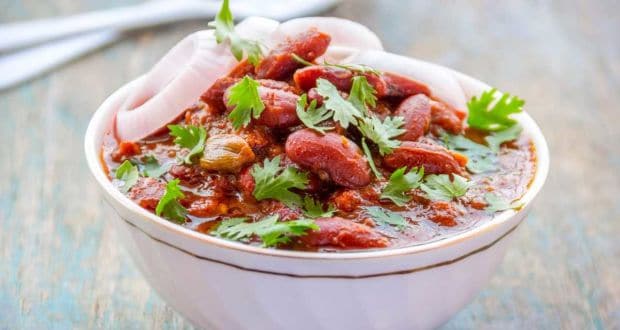 Add some Kashmiri garam masala along with other spices to amplify your tastebuds. A mouthwatering curry, you can serve it with plain rice or paratha for a fulfilling meal.
A popular South Indian dish, Rajma Sundal is quick and easy for an evening of snacking. Rajma is roasted in ghee with seasoning to get this delightful snack.
Everybody loves pakoras. People of all ages find any mention of pakodas tempting and mouth-watering. But this requires advance planning. Rajma will have to be soaked for a night before actually preparing the pakoras.
Instead of heading to a cafe for snacking, why not make burgers at home. The benefits of rajma would be a bonus. Children already love burgers, but hiding the benefits of rajma in the stuffing is a clever move to ensure they get vital minerals and vitamins at home.


Also Read: 5 Dal Khichdi Recipes You Can Make For A Wholesome And Delicious Meal


Try out these recipes and tell us which one is your favourite in the comments section below.