Protein is one of the most essential building blocks of the body. It helps repair damaged tissue and also build new ones, apart from helping perform other vital body functions. Further, the importance of protein cannot be understated for people who are watching their weight. Protein helps us stay full for longer and also keeps hunger pangs at bay. So, if you're looking for a mid-meal snack to have on a weight loss diet - a protein bar can be an excellent idea. Celebrity nutritionist Pooja Makhija shared an excellent recipe for a homemade protein bar that you can make using a few simple ingredients. Take a look at the video she shared:
The primary ingredient used in the making of the homemade protein bar was Rajgira or Amaranth. The celebrity nutritionist suggested that even Quinoa could be used for this recipe. Sharing the video for the easy, high-protein bar, Pooja Makhija wrote, "One can use quinoa too in this recipe but I've used the local inexpensive cousin called Rajgira or Amaranth. A complete protein unlike other grains this pseudo-cereal (cause it's actually a seed) is versatile delicious and super easy to use in Indian cooking," she added.
In the video of the high protein bar, Pooja Makhija first roasted the Amaranth seeds until they turned golden-brown. Next, she made a paste with dates and water. Finally, she mixed both the ingredients together in a bowl along with some oil, peanut butter powder, cocoa powder, some milk and a sprinkling of sea salt. The high-protein bar was then layered onto a tray and frozen overnight, and enjoyed as and when hunger pangs strike.


(Also Read: 11 Ways to Get Enough Protein in Your Diet)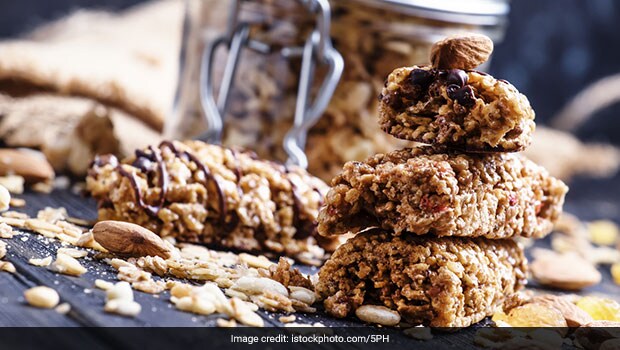 What a simple and delicious snack! The homemade protein bar is definitely going to be our go-to snack for weight loss. There's no need to rely on packaged or processed snacks anymore and we can simply make this at home. If you are looking for some more snack ideas, we have a few ideas for you. These five delicious Ragi-based snacks can help keep your weight in check.


Click here for the weight loss snack recipes.
About Aditi AhujaAditi loves talking to and meeting like-minded foodies (especially the kind who like veg momos). Plus points if you get her bad jokes and sitcom references, or if you recommend a new place to eat at.