When it comes to weight loss, most of us believe that following a strict diet would help us lose weight. And in some cases, it can. But if you are someone new who is going on a diet for the first time, it can get a bit challenging. At times, you may feel like your hunger isn't fulfilled. So, when that happens, most of us resort to snacking. We pick up dabbas full of namkeen or biscuits, maybe even something fried, and eat it without doing the calorie check. And by doing this, our weight loss journey can slow down. But, if you just cannot stop snacking, there is always a healthy way to do it. Yes, you heard us! Snacking too can be healthy if you make specific changes in your food. For the same, here we bring you some ragi snacks that are low in calories, and you can enjoy them any time of the day. But, make sure that you have these snacks in small portions. Too much of anything can take a toll on your health. Find the recipes below:
Here Are 5 Ragi Snacks To Add To Your Menu:
This recipe will become your lifelong partner if you enjoy bread. Healthy ingredients like ragi, yoghurt, wheat, gur, and spinach make this crisp bread. You can top it with some veggies and enjoy its taste.
This baked chakli or murukku, made with nutritious ragi flour, is a lovely snack to enjoy with a cup of tea. Murukku is derived from a Tamil word that literally means "twisted," referring to the shape of this savoury delicacy.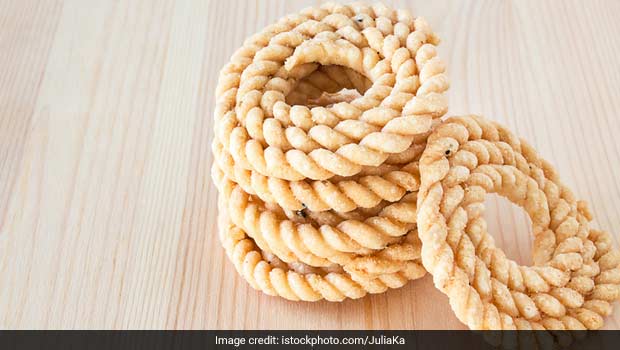 Cutlets are one of the simplest dishes to prepare. You can probably toss in a number of masalas and vegetables, and you'll have crispy cutlets in no time. But instead of deep-frying these cutlets, pan fry or air fry them to use less oil.
If you want to start your day with just cookies and a cup of coffee or tea, these ragi biscuits will provide you with some nourishment. It's also incredibly simple to make these.
5. Ragi Chips
Swap out your high-fat, high-calorie potato chips for some delectable ragi chips. Combine ragi and wheat flour, add red chilli powder and salt, and knead a smooth dough with a bit of water. Once the dough is ready, cut out small chips from it and bake!


So, what are you waiting for? Try these delicious ragi snacks, and let us know which one was your favourite!