Online food delivery - A booming industry
IANS , Chandigarh | Updated: May 22, 2014 17:48 IST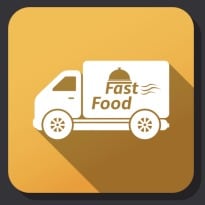 With more and better options available for ordering food online, many people, are opting for such facilities, experts in the field point out. "With increasing Internet penetration and rising purchasing power, the number of online shoppers for food are also growing nationally," Rohit Chadda, co-founder and managing director of a leading food delivery website, told IANS.

Seeing the growing online food market in smaller cities and towns, restaurants and even food retail chains are also turning to the medium by tying up with various platforms.

"The online food market has huge potential, with 200 million internet users in India. We have seen a consistent growth in metros, which contribute to 65 percent of our total traffic. With the increased internet and smartphone penetration, we see a huge potential in the Tier-II and Tier-III cities as well," Chadda, whose foodpanda links up nearly 2,500 restaurants across 14 cities, said.

Cities like Chandigarh, Ahmedabad, Gurgaon, Noida, Faridabad and Pune are already picking up on the online food ordering business. Others like Lucknow, Jaipur, Vadodra, Indore, Ludhiana and Nagpur are also catching up fast. "We were a little apprehensive earlier about ordering food online. But our experience has been good and enjoyable. It is quite a hassle-free way of getting food at your doorstep," bank executive Swati Malhotra of Gurgaon told IANS.

Food preferences differ among people in different regions across the country. In northern India, Italian cuisine is preferred, especially pizzas and pastas. In the south, many people order fastfood and Chinese dishes. Indian cuisine is most preferred for dinner, those in the trade said. "We receive around 35-40 percent orders from non-metros. Cities like Gurgaon and Pune have performed exceptionally well, majorly because of the presence of corporates. However, cities like Chandigarh and Ahmedabad are catching up," Chadda said. Online food ordering companies claim that they are not competing with MNCs like McDonalds, KFC or Pizza Hut. "In fact, we're working with them as partners to help them generate more business. Online ordering is just another order-generating channel for these restaurants and not a competition," online executive Anmol Sharma said.

In a recent survey in Chandigarh to understand the food-ordering preferences of people, Punjabi delicacy "dal makhani" emerged as the clear favourite with 60 percent of the people opting for it. "Butter Chicken" and "Kadhai Paneer" were a close second. The younger generation mostly prefers using smartphone apps to order food online. Most of the online food orders are made in the 6 p.m. to 9 p.m. slot.