Story Progress
Back to home
All American Carrot Cake Recipe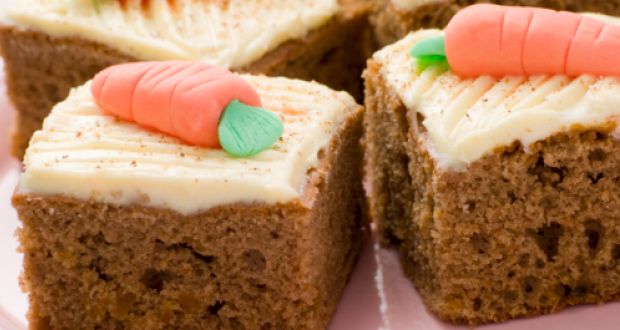 If you're looking for an easy dessert, look no further. This carrot cake is soft, spongy, healthy and absolutely delightful!

Ingredients of All American Carrot Cake
140 gm brown sugar
140 ml oil refined
500 gm quark cheese
250 gm icing sugar
60 gm white butter
250 gm carrot
150 gm walnut
170 gm pineapple
3 eggs
11 gm cinnamon powder
12 gm nutmeg
10 gm baking powder
10 gm baking soda
Salt to taste
230 gm mascarpone cheese
1.
Mix together the finely grated carrot, refined oil, castor sugar and brown sugar.
2.
In another mixing bowl, mix flour, baking powder, nutmeg powder, cinnamon powder, vanilla essence and eggs.
3.
In a different bowl, mix chopped walnuts and chopped pineapple. Keep aside.
4.
Mix all of the above and dunk it in a baking dish. Let it bake for 45 min at 180C.
5.
After baking, leave it in the oven for 15-20 minutes to rest.
6.
Take out the cake and put it in the freezer to chill.
7.
In another bowl, mix the quark cheese, mascarpone cheese, white butter and icing sugar and keep aside.
8.
Cut the carrot cake in the centre horizontally and fill it with quark cheese and icing sugar.