Story Progress
Back to home
Baked Eggs with Beans Recipe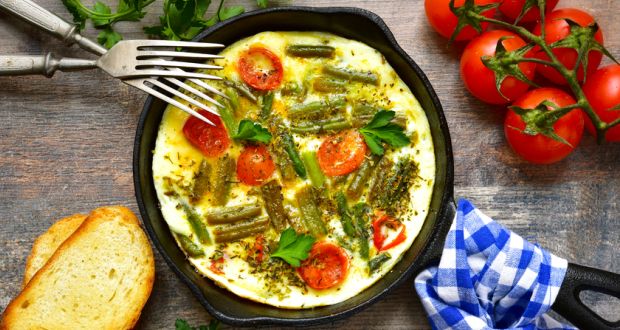 Eggs and beans, wrapped in a tangy tomato sauce and baked perfect.

Ingredients of Baked Eggs with Beans
1 onion sliced
1 tomato sliced
2 Tbsp olive oil
Lemon
1/2 Tbsp cumin
Handful dry red chili
Salt and pepper to flavor
250 gm boiled beans (you can use the baked beans tins)
Fresh coriander leaves
2 Tbsp tomato sauce
Spring onions
4 eggs
2 Tbsp grated cheese
1 Tbsp honey
1.
1. Preheat the oven at 160 degrees for 20 minutes.
2.
2. Chop the onions and tomato.
3.
3. Heat up the pan with olive oil and add cumin and some dry red chilies.
4.
4. Add the onions and tomatoes to the pan.
5.
5. Add the beans, salt, pepper, fresh coriander leaves and lemon juice. Mix well.
6.
6. Add tomato sauce and honey.
7.
7. Break the egg in the above mixture.
8.
8. Garnish with spring onions and grated cheese.
9.
9. Put it in the oven for 10 minutes at 170 degrees.
10.
10. Sprinkle some onions and coriander leaves.
11.
11. Then serve it with a drizzle of olive oil and salt & pepper.