Story Progress
Back to home
Baked Potatoes (Without Oven) Recipe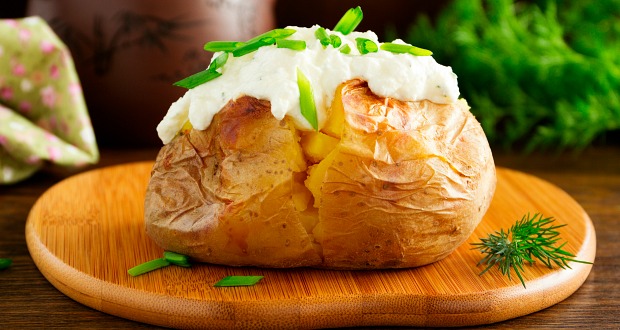 How to make Baked Potatoes (Without Oven)
Baked Potatoes (Without Oven) Recipe:Experience the goodness of baked potatoes without using an oven! Roasted potatoes stuffed with a paneer and green pea filling with an addition of different aromatic spices. This recipe is not only delicious but very easy to make. Wondering how? Read the recipe below.

Ingredients of Baked Potatoes (Without Oven)
4 potatoes
Salt to taste
For paneer filling:
250 gm paneer
100 gm matar
1 onion - chopped
1 tomato - chopped
1 Tbsp corn
Cooking Oil
A pinch of haldi
A pinch of salt
1.
Boil potatoes till cooked.
2.
Pierce a fork into the potato and hold over a flame till slightly roasted, keep aside.
3.
Cut each potato into half and scoop out its center.
4.
Heat oil in a pan and add turmeric, onions and tomato, cook for two minutes.
6.
Continue to cook on a medium flame for about a minute.
7.
Fill the hollowed potatoes with the paneer filling