Story Progress
Back to home
Balti Meat Recipe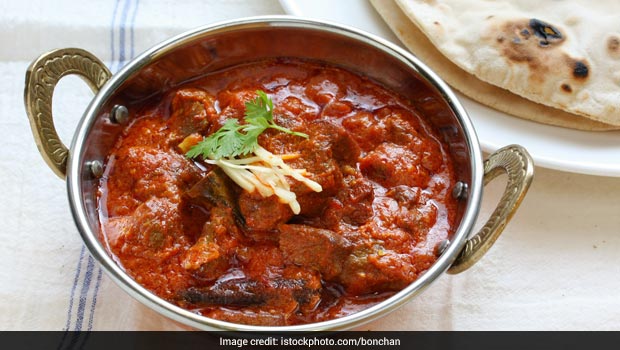 How to make Balti Meat
Quintessential famous lamb curry of dhaba- our signature dish

Ingredients of Balti Meat
For Frying:
11-12 tbsp Refined oil
2 gram Black cardamoms
2 gram Green cardamoms
1 gram Mace
1 gram Clove
1 gram Cinnamon stick
1 gram Black pepper corn
6-7 tbsp Ginger garlic paste
3 gram Ginger
2 gram Green chilies
1000 gram Mutton curry cut
16-17 tbsp Brown onion paste
1-2 tsp Salt
2-3 tsp Kashmiri red chili powder
For Cooking:
20 tbsp Tomato Puree
1 tsp Garam masala powder
3 tbsp Coriander powder
1 tbsp Cumin powder
1.
To fry the meat, in a thick bottom pan, heat oil, add black cardamom, green cardamom, mace, cloves, cinnamon stick, black peppercorn and ginger garlic paste.
2.
Add chop ginger, green chillies, mutton curry cut, brown onion paste, chilli powder and salt.
3.
Sauté for 15 minutes and mutton stock, cover the pot and cook on slow fire.
4.
When mutton gets 80% cooked, add tomato puree and powdered spices.
5.
Continue cooking on a slow fire till the mutton is fully cooked and the oil has separated and floating on top.
6.
Serve hot with tandoori bread or steamed rice.