Story Progress
Back to home
Bhuni Kalegi Recipe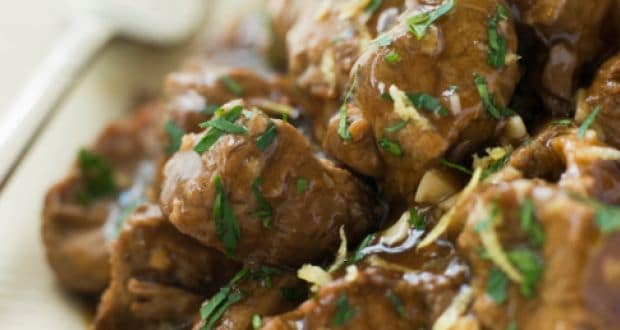 Mutton liver cooked in a marinade of yoghurt, onions and spices.

Ingredients of Bhuni Kalegi
500 gm liver-washed, wiped dry
1/2 tsp ginger paste
1/2 tsp garlic paste
1/2 tsp chilli powder
1/4 cup yogurt
1/4 tsp garam masala
Salt to taste
2 Tbsp ghee
1/2 cup grated onions
2 Tbsp coriander leaves
Lemon wedges-for garnish
1.
Chop liver into small pieces.
2.
Mix together with ginger, garlic, chilli powder, yogurt, garam masala and salt.
3.
Heat ghee, add onions and saute till golden brown.
4.
Add the liver mixture and saute till the fat separates.
5.
Add 1/2 cup of water and pressure cook for 5 minutes.
6.
Stir-fry to dry the water completely and separate the fat.
7.
Serve garnished with coriander leaves and lemon wedges.