Story Progress
Back to home
Biscuit Fudge Recipe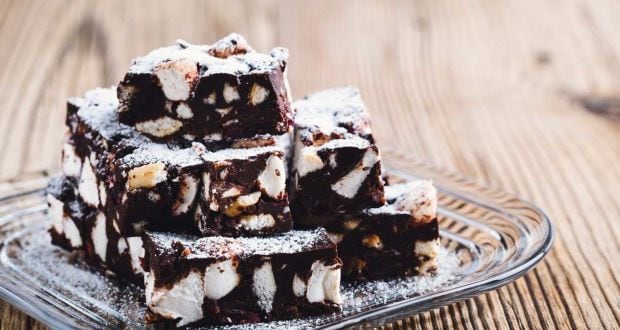 How to make Biscuit Fudge
Crushed biscuits with butter, cocoa, coconut, nuts and honey. Chilled, cut into little squares and served. Topped with melted chocolate or dusted with some icing sugar. Its easy, its quick and the kids will love it.

Ingredients of Biscuit Fudge
250 gm plain biscuits
1 Tbsp toasted coconut powder
50 gm chopped nuts
2 Tbsp cocoa
2 Tbsp honey/golden syrup
75 gm butter
Topping: Melted chocolate/icing sugar
1.
Crush the biscuits to a coarse powder.
2.
Melt butter, syrup and cocoa in a saucepan.
3.
Add the remaining ingredients and stir well.
4.
Set the mixture on a 7" square oiled tray/tin and chill.
5.
Cut the fudge into squares and top with melted chocolate and drench with icing.