Story Progress
Back to home
Bunt Chicken Curry Recipe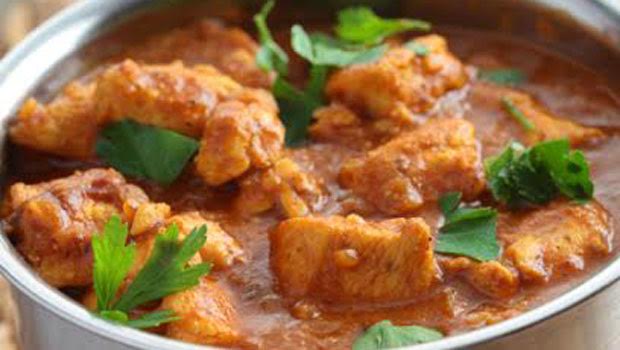 How to make Bunt Chicken Curry
This is a Mangalorean home recipe from the Bunt community, of a spicy chicken curry dish eaten with pulao.

Ingredients of Bunt Chicken Curry
1 kg chicken- skinned and cut into pieces
1/2 cup onions- sliced
1 1/2 tsp salt
1 1/2 coconut milk
25 long red chillies
10 short red chillies
1 tsp fenugreek seeds (methi dana)
2 1/2 Tbsp coriander seeds
1 pinch saffron
1 tsp cumin seeds
3 Tbsp rice- dry roasted
3 stalks curry leaves
6 cloves garlic- chopped
2 Tbsp oil
20 gm tamarind pulp
1.
Grind together the red chillies, fenugreek seeds, coriander seed, saffron, cumin seeds, rice, the 3 stalks of curry leaves and garlic.
2.
Marinate the chicken in the ground masala for about 15 minutes.
3.
Place the chicken in a pan along with the sliced onion, salt and half the coconut milk.
4.
Cook till chicken is tender.
5.
Add the rest of the coconut milk and simmer for a few minutes.
6.
To season, heat the 2 tbsp oil and add the 1 stalk of curry leaves, stir fry to mix well and add this to the chicken.
7.
Add the pulp of the tamarind into the curry simmer a minute or so and serve hot.