Story Progress
Back to home
Chicken Nimbu Dhaniya Shorba Recipe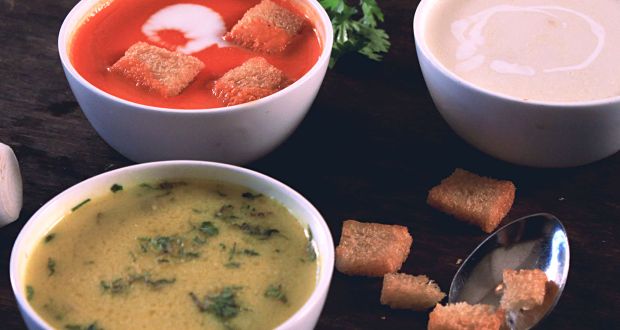 How to make Chicken Nimbu Dhaniya Shorba
NDTV Food
About Chicken Nimbu Dhaniya Shorba Recipe: This chicken shorba is a wonderfully refreshing concoction made with loads of coriander and lime for added flavour and fragrance. Winter months are the best time to enjoy this flavourful and mild soup.

Ingredients of Chicken Nimbu Dhaniya Shorba
180 Ml water
40 gms chicken (diced))
1/4 tsp ginger garlic paste
1 tbsp coriander
2 Lemon
1 tbsp cream
1/2 tsp butter
1/2 tsp turmeric powder
1/2 tsp green chilli paste
1 tsp cornflour
A pinch of salt
1.
Take 180 ml of water and boil it on a slow flame.
2.
Add diced chicken cubes while cooking.
3.
Add ginger garlic paste, turmeric powder, coriander, green chilli paste, cream, butter and lemon whole (squeezed).
4.
Add salt as per taste and add cornflour for thickness.
5.
Serve it in a soup bowl sprinkle coriander leaves, garnish with cream.
Recipe Notes
Loved this Chicken Dhaniya Shorba? We have a wide range of chicken based recipes - from main course to salads to curries. Here's another recipe where Chicken is paired with Dhaniya for a flavourful result.
Enjoy!