Story Progress
Back to home
Chocolate Fondue Recipe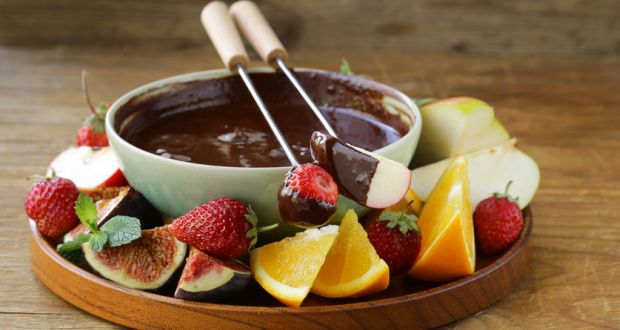 Host a DIY dinner for your buddies and serve them with this classic ocassional dish - decadent hot chocolate fondue.

Ingredients of Chocolate Fondue
2 bowls chocolate chips/ 2 chocolate bar of your choice
4 Tbsp orange juice
1/2 cup cream
1 Tbsp butter
Seasonal fruits, your choice
1.
1. Take a big pan, place a glass bowl over the pan (whatever fits in). Let it get heated for some time.
2.
2. Add chocolate bars or chocolate chips to the glass bowl and let it get melt slowly.
3.
3. Then add a dash of orange juice. Mix it well.
5.
5. Create a platter of seasonal fresh fruits. Dip the fruits in the chocolate and slurp away.