Story Progress
Back to home
Jerk Chicken Recipe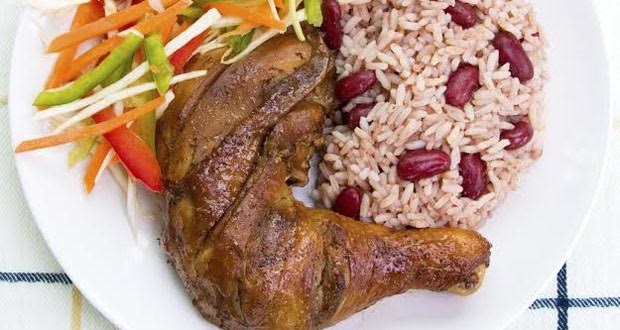 How to make Jerk Chicken
Leisurely coated with jerk seasoning and paste, chicken legs are simmered before being grilled/baked.

Ingredients of Jerk Chicken
2 Pieces Chicken Legs
3-4 Lime (halved)
1 tsp Jerk Seasoning Powder (bottled)
3 tsp Jerk Seasoning Paste (bottled)
Olive oil
1.
Wash the chicken with lime and water and drain and keep aside.
2.
Sprinkle some seasoning powder over the chicken and rub the paste thoroughly.
3.
Coat it with some olive oil. Do the same with the other piece.
4.
Heat olive oil in a pan and lightly brown the chicken on both the sides.
5.
Then grill it or bake it in an oven for about 15-20 minutes.
6.
Serve hot with chilli sauce and jerk sauce.
Key Ingredients: Chicken Legs, Lime (halved), Jerk Seasoning Powder (bottled), Jerk Seasoning Paste (bottled), Olive oil