Story Progress
Back to home
Kacchi Kairi Martini Recipe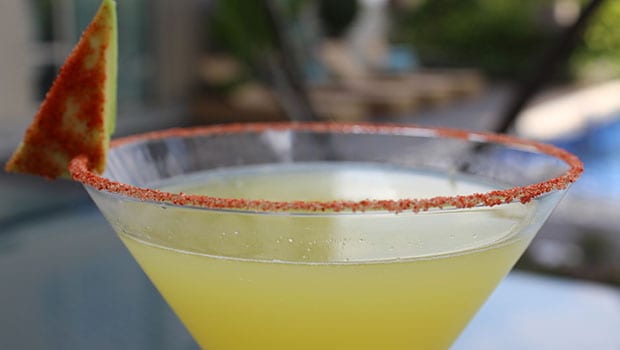 How to make Kacchi Kairi Martini
A light, summer drink to soak up the sun. Made from mangoes found exclusively in the summer season, this drink is fresh and just perfect for the hot season.

Ingredients of Kacchi Kairi Martini
50 Gram Raw Mango
60 ml Sugar syrup
30 ml Lemon juice
1.
Blend all the ingredients together.
2.
Take ice in a cocktail shaker. Add all ingredients.
3.
Shake and double strain in a salt and chili rimmed martini glass.