Story Progress
Back to home
Kaithine Pachile Recipe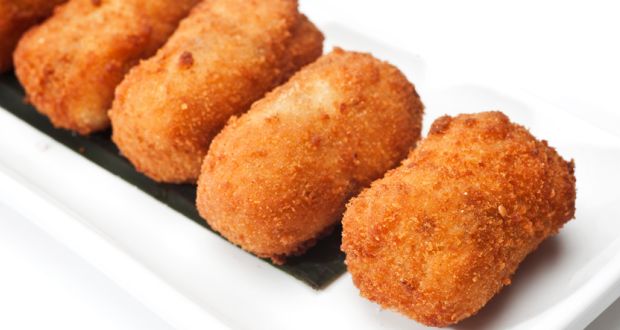 A special South Indian seafood delicacy. Soft and tender mussels added in a blend of lime juice and hot masalas, wrapped in semolina and deep fried.

Ingredients of Kaithine Pachile
Mussels, according to the serving
A pinch of turmeric powder
Water
Refined oil
2 tsp lime juice
1 tsp garlic paste
1 tsp ginger paste
1/2 tsp salt
2 tsp egg
1/2 tsp red chilli powder
1/2 tsp garam masala
Semolina for coating
2.
2. Add water with a little turmeric.
3.
3. Boil for about 5 minutes.
4.
4. Strain the water and remove the meat from mussel shell.
5.
5. In a bowl, mix together mussels, lime juice, garlic paste, ginger paste, salt, egg, red chilli powder and garam masala.
6.
6. Now coat mussels with semolina and deep fry.
7.
7. Serve hot with green chutney