Story Progress
Back to home
Kasundi Murgh Tikka Recipe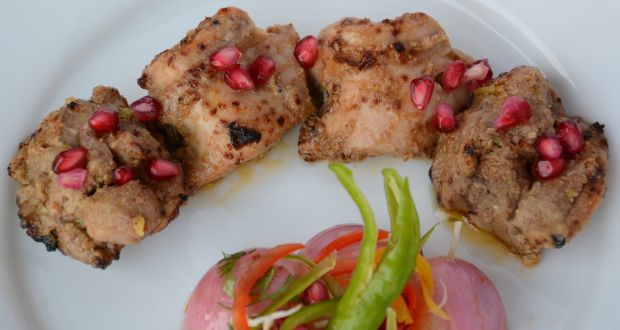 A popular ingredient in Bengali cuisine, Kasundi mustard adds a tinge of tanginess to this dish.
Total Cook Time

1 hr 20 mins

Ingredients of Kasundi Murgh Tikka
1 kg chicken fillets, cut into pieces
1/4 cup hung curd
3 tsp ginger garlic paste
50 ml mustard oil
2 1/2 tsp salt
3 Tbsp kasundi mustard
3 tsp garam masala (Indian spice mix)
1/2 tsp hot chilli powder
1 Tbsp lemon juice
1 tsp of tandoori color or turmeric powder
2 gms chaat masala
1.
Marinade chicken with salt, ginger garlic paste and 1 Tbsp mustard oil.
2.
By creaming method cream hung curd.
3.
Add mustard oil, kasundi mustard and all other ingredients except chaat masala and lemon juice and prepare a marinade.
4.
Marinade the chicken in the marinade prepared and keeps it for resting for 4 hours.
5.
Put the chicken on the skewers and put it in preheated tandoor and cook for approximately 12 minutes or till well done.
6.
Place chicken tikkas in a plate and sprinkle with chat masala and lemon juice.
7.
Serve on a warm plate, garnished with fresh coriander.