Story Progress
Back to home
Makhmal Paneer Kofta Curry Recipe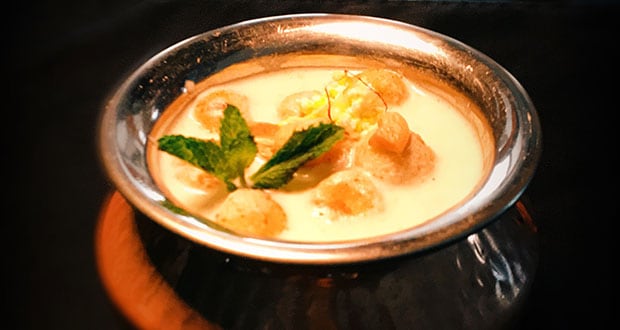 How to make Makhmal Paneer Kofta Curry
Nothing beats a meal than a bowl full of creamy paneer gravy! Sendha namak saves the day during Navratri fasting so you can easily feast on this dish. Happy Navratri !

Ingredients of Makhmal Paneer Kofta Curry
50 Gram Paneer
20 gram Cashew nut
20 gram Makhana
100 ml Ghee
1/2 cup Milk
to taste Sendha namak
1.
Add finely chopped cashew nut & makhana to grated paneer.
2.
Make dumplings out of finely chopped cashew nut, makhana & grated paneer
3.
Add sendha namak and ghee.
4.
Make a gravy with par boiled milk by adding sendha namak, cashew nut paste and little ghee.
5.
Add the dumplings in the gravy.
6.
Garnish with cashew nut and grated paneer.