Story Progress
Back to home
Mango Ginger Lemonade Recipe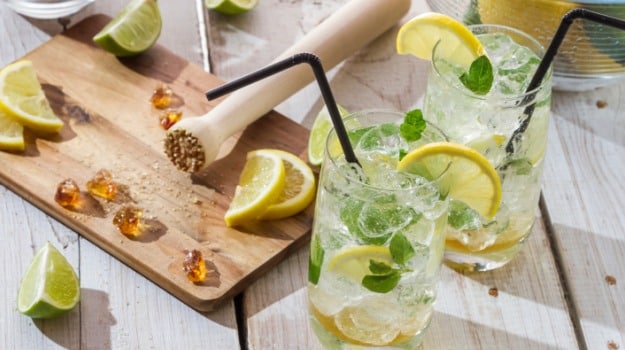 How to make Mango Ginger Lemonade
Mango Ginger Lemonade Recipe: This is a quick & easy recipe, you can make it an amazing refreshing drink. Mango gives it a sweet and tangy taste.

Ingredients of Mango Ginger Lemonade
2 Cups fresh mango chunks
1/4 cup freshly squeezed lemon juice
1/4 cup honey
1 tbsp grated ginger
4 cups water
Ice cubes
Lemon wedges, to garnish
1.
In a blender, puree the mango chunks until smooth.
2.
In a large pitcher, mix together the mango puree, lemon juice, honey, and grated ginger.
3.
Stir in the water until well combined.
4.
Taste the mixture and adjust the sweetness and tanginess to your liking.
5.
Chill in the refrigerator for at least an hour before serving.
6.
When ready to serve, add ice cubes to the pitcher or individual glasses.
7.
Garnish with lemon wedges and serve cold.