Story Progress
Back to home
Marshmallows Recipe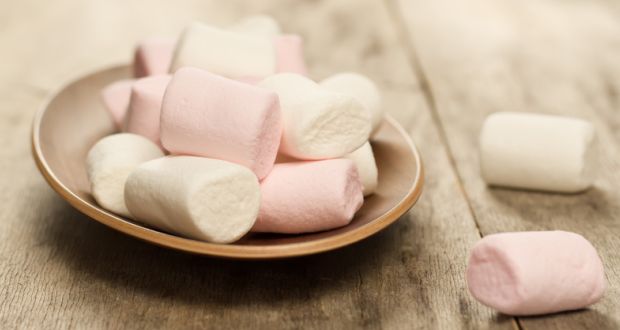 Who doesn't love marshmallows? Make this childhood favorite at home! Marshmallows are confections made with gelatine, corn syrup and sugar.
Total Cook Time

1 hr 05 mins

Ingredients of Marshmallows
20 gm gelatine
1 cup cold water
2 cups sugar
1 cup light corn syrup
1 cup water
2 tsp vanilla
1 cup icing/confectioners sugar
1 cup cornstarch/cornflour-mix with the icing
1 baking tray 8
1.
1. Sprinkle gelatine over a cup of water.
2.
2. Sprinkle half the Icing sugar mixture over the greased tray.
3.
3. Grease a deep saucepan and add the sugar, corn syrup and water in it. Cook over low heat, stirring till sugar dissolves. Cover and bring to a boil.
4.
4. Uncover and cook without stirring, till it reaches a hard ball consistency--drop a little syrup into cold water and it should firm up immediately.
5.
5. Take off the heat and pour over gelatine, beating all the time with a beater, till fluffy and light. Add vanilla and pour mixture into prepared tray. Refrigerate over night.
6.
6. Sprinkle rest of icing sugar mixture over, turn over on to a board and cut into cubes.
7.
7. Dry for 2-3 hours and store.