Story Progress
Back to home
Murg ka Mokul Recipe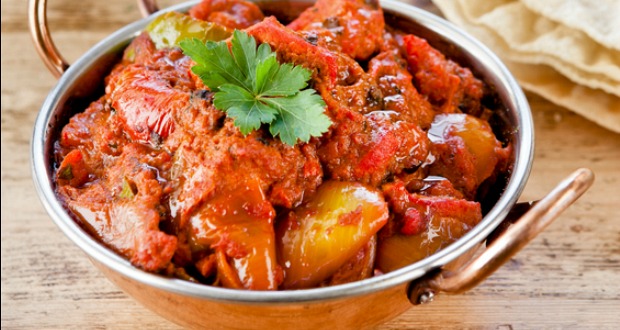 A creative chicken recipe, where it is first roasted and then the shreds are tossed with a host of spices, yogurt and almonds

Ingredients of Murg ka Mokul
300 gm boneless chicken
150 gm onions
250 gm yogurt
150 gm clarified butter
1 Tbsp cumin seeds
2 Tbsp ginger-garlic paste
1 Tbsp red chilli powder
1/2 Tbsp saffron
Salt to taste
2 Tbsp almond paste
2 Tbsp garam masala
1/2 Tbsp ground mace
1 Tbsp cardamom
2 Tbsp roasted almond flakes
1.
Clean the chicken and roast it. This will take about 20 minutes. Cut into shreds. Keep aside.
2.
Saute sliced onions and add cumin.
3.
Add the ginger-garlic paste and saute.
4.
Add the whisked yogurt and cook for a while.
5.
Stir in the almond paste and the saffron.
6.
Add the chicken to it, adjust the seasoning.
7.
Garnish it with roasted flakes of almond.