Story Progress
Back to home
Mus Kavab (Fish Curry) Recipe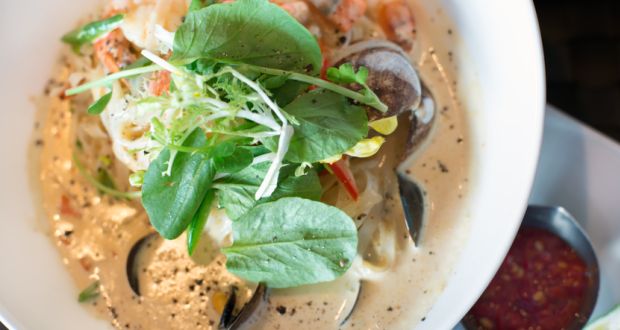 Fish cooked in flavours of coconut oil, dry coconuts, chillies and cardamoms. Best served with steamed rice. 'Mus' refers to the fish and 'kavab' is the curry.

Ingredients of Mus Kavab (Fish Curry)
4 cubes of any boneless fish
1 tsp turmeric powder
1/2 grated coconut
2 tsp red chili powder
2 tsp coriander powder
10 crushed cardamoms
10 cloves
4 tsp coconut oil
1 sliced onion
4-5 curry leaves
1/2 cup water
1 chopped tomato
Salt to taste
1.
1. Grind turmeric powder, grated coconut, red chili powder, coriander powder, crushed cardamoms and cloves to a fine paste and keep aside.
2.
2. Heat oil in a pan and saute onions till brown. Add curry leaves and 2 tsp of the prepared paste.
3.
3. Add water, tomatoes and salt. Wait for the 1st boil, then add the fish cubes.
4.
4. Cook for 10 minutes with the lid on. Serve hot with rice.