Story Progress
Back to home
Pear Sorbet Recipe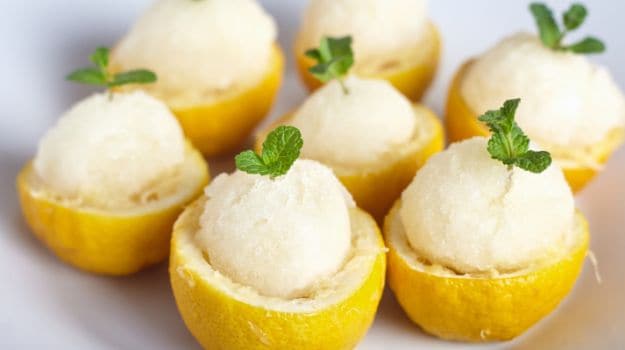 How to make Pear Sorbet
About Pear Sorbet Recipe: A frozen refreshing dessert packed with the goodness of pear fruit. With a boozy addition of gin this can be a great option to prepare for your next party.

Ingredients of Pear Sorbet
150 Ml water
100 sugar
1 lemon rind, grated
50 lemon juice
4 pears (peeled), chopped
3 Tbsp gin (optional)
2 Tbsp mint, chopped
Prepare the sorbet:
1.
Pour water into a pan. Add sugar and rind.
2.
Dissolve sugar over a gentle flame.
3.
Bring it to a boil. Add pears.
4.
Simmer until tender. Cool.
5.
Add juice, gin and mint. Freeze until firm.