Story Progress
Back to home
Pickled Cucumbers Recipe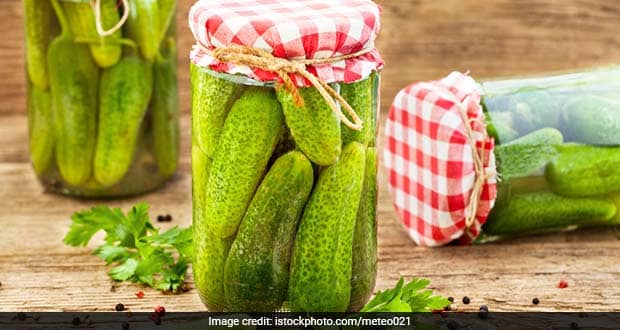 How to make Pickled Cucumbers
These pickled cucumbers are an ideal blend of sweet and sour. They pair up not only with evening snacks but are also a great way to brighten up any bland meal.

Ingredients of Pickled Cucumbers
20 Tendlis (Small cucumbers)
1 large Carrot
1/2 cup Salt
3 cups Vinegar
2 cups Sugar
1/2 tsp Powdered black pepper
1.
Wash and prick the tendlis.
2.
Scrape and slice the carrot into thin rounds.
3.
Place both the vegetables in a glass or stainless steel jar and sprinkle the salt over it.
4.
Cover with water and let them stand overnight.
5.
Next morning, drain the water, add vinegar, sugar and black pepper and bring to a boil.
6.
Simmer for 3 - 4 minutes, remove from heat and store in an airtight sterilised jar.