Story Progress
Back to home
Plums with Sponge Discs Recipe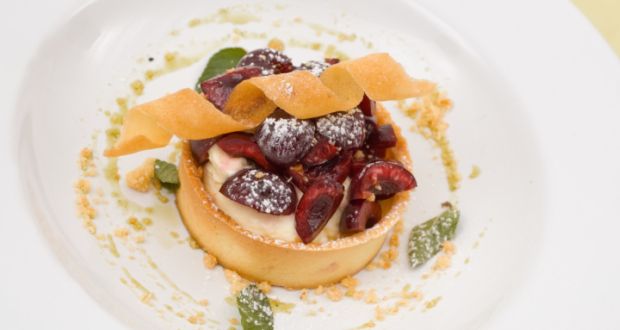 Spongy soft cake adorned with rum flambed plums. Best served with a dollop of an ice-cream.

Ingredients of Plums with Sponge Discs
4 eggs - separated
125 gm castor sugar
125 gm flour
1/2 kg plums - halved and stoned
50 gm butter
75 gm castor sugar
30 ml rum
Scoops of ice cream
Cocoa to dust
1.
1. Whip whites until stiff.
2.
2. Then gradually whisk in sugar. Stir in yolks and fold in flour.
3.
3. Pipe into 3" discs on a greased tray.
4.
5. Bake at 190 degrees C for 10 minutes or until firm to touch. Remove from oven and cool.
To prepare plums:
1.
6. Heat butter in a pan. Add plums. Sprinkle on sugar. Cook for 5 minutes.
2.
7. Flambe with rum. Serve warm on sponge discs with ice cream. Dust with cocoa before serving.