Story Progress
Back to home
Soya Chana Dal Bhurji Recipe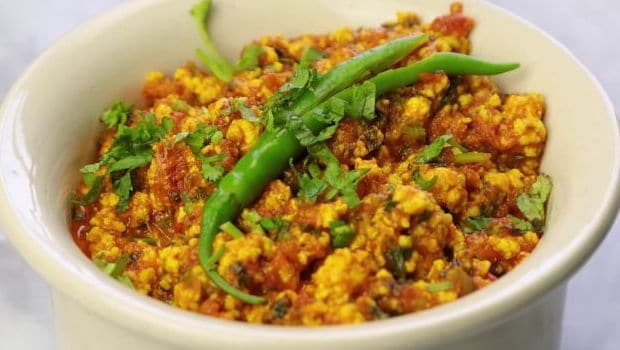 How to Make Soya Chana Dal Bhurji
Soya Chana Dal Bhurji Recipe: A delectable recipe, it is prepare under few minutes and it is made with soya granules, chana dal and some basic spices. You can pair it with roti or paratha.

Ingredients of Soya Chana Dal Bhurji
1 Cup Soya granules (soaked and squeezed)
1/2 cup Chana Dal (soaked)
1/4 tsp Hing
2 tbsp Oil
1 tsp Ginger-garlic paste
1 tsp Red chili powder
2 tsp Coriander powder
1/2 tsp Turmeric
1 tsp Cumin powder
to taste Salt
1 large Onion, finely chopped
1 Tomato, finely chopped
1 Green chillies, finely chopped
1 whole dry red chili
2 tbsp Coriander leaves, finely chopped
1 tsp Lemon Juice
1.
Soak Chana dal for at least half an hour. (If you want, you can also cook the dal first with 3 whistles, it will take less time to cook while making Bhurji.)
2.
Now heat oil in a pan, first add dry red chillies and finely chopped onions and fry till they become translucent.
3.
Add asafoetida and green chilies to it, fry soya granules with oil and onions so that its rawness goes away.
4.
Add finely chopped tomato and fry it for some time. Take out the water of dal and add it and mix it well.
5.
Add red chili, coriander powder, cumin powder, turmeric and as per taste and mix everything well while stirring continuously. If needed, you can add a little water.
6.
Cook Bhurji on low flame for some time and finish with some lemon juice. Pair it with roti or paratha.