Story Progress
Back to home
Strawberry Mess with Fruit Coulis Recipe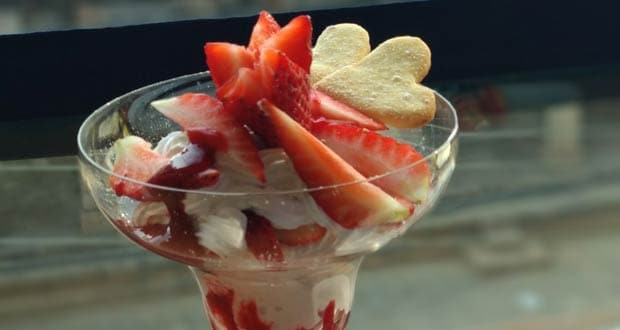 How to make Strawberry Mess with Fruit Coulis
A perfect recipe to cool down on a summer day and soak up some citrus fruits.

Ingredients of Strawberry Mess with Fruit Coulis
Berries (frozen)
Sugar
Strawberries
Whipped cream
Coulis
1.
To make fruit coulis take frozen berries blend them with sugar and chill in fridge.
2.
Now chop some washed strawberries and leave to drain.
3.
On the other hand whisk rich whipped cream to stiff.
4.
Now in a wine glass add fruit coulis pipe cream then add chopped strawberries and repeat same again, topped with coulis, strawberries and short bread biscuit.