Story Progress
Back to home
Tomato Mayonnaise Recipe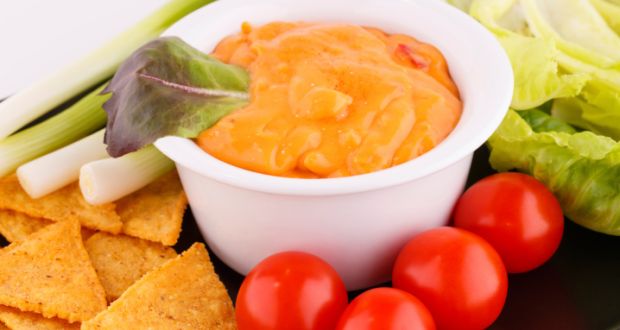 The classic mayo dip is enhanced with tangy tomato puree, garlic and fresh herbs. Use it as a sandwich spread or for a dip with salads.

Ingredients of Tomato Mayonnaise
125 ml mayonnaise
1 Tbsp cream
1 Tbsp thick tomato puree
1/2 tsp garlic paste
1 Tbsp chopped garden herbs (basil, thyme and parlsey)
1.
1. In a bowl take some mayonnaise.
2.
2. Then add a Tbsp of cream and tomato puree.
3.
3. Add garlic paste and freshly chopped herbs.
4.
4. Combine all the ingredients and mix it well.
5.
5. Use it as a dip, sandwich spread or serve with appetizers.