Story Progress
Back to home
Raw Mango (Kaccha Aam) Chutney Recipe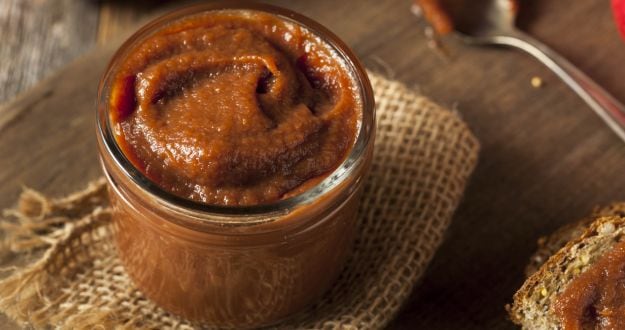 How to make Raw Mango(Kaccha Aam) Chutney
NDTV Food
About Raw Mango (Kaccha Aam) Chutney: A tangy and spicy condiment prepared from raw or unripe mango which is typically eaten as side dish. It is a spicy dip which is popularly prepared during summer season or mango season.This chutney is also referred as mango sauce or pickle has a very good shelf life.

Ingredients of Raw Mango (Kaccha Aam) Chutney
Mango
1 tbsp Oil
1 tbsp Fenugreek Seeds
1/2 tsp Cumin Seeds
1 tsp Saunf
1/8 tsp Hing
1 Mango, grated
1/2 tsp Salt
1/8 tsp Turmeric
1 cup Jaggery Powder
1 cup Water
2 tsp Red Chilli Powder
4 Crushed Cloves
5 tsp Ginger Powder
1.
Take some oil in a pan, add fenugreek seeds, cumin seeds, saunf and hing. 2.
Saute them together and add grated mango to it. 3.
Now mix salt, turmeric and jaggery powder, and mix all the ingredients. 4.
Add water to the mix and stir a little. 5.
Put some red chilli powder, crushed cloves and ginger powder. Mix well. Watch the step by step recipe of Raw Mango(Kaccha Aam) Chutney along with Tomato and Coconut Chutney here:
1.
Watch the step by step recipe of Raw Mango(Kaccha Aam) Chutney along with Tomato and Coconut Chutney here: