Story Progress
Back to home
Vegetarian Pizza Recipe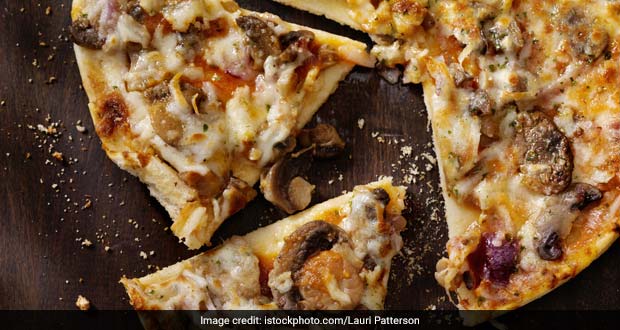 How to make Vegetarian Pizza
A vegetarian's delight, this easy pizza recipe is pizza topped with an array of ingredients such as tomato sauce, mushrooms, green and red bell peppers, onions and melting cheese. This special veg pizza recipe will be loved by kids and adults alike, an easy one to make on a movie night at home with friends or family too.
Total Cook Time

45 mins 10 seconds

Prep Time

15 mins 10 seconds

Ingredients of Vegetarian Pizza
2 x 10 inch Readymade pizza bases
1 Can or jar of tomato sauce, enough to cover the pizza (about 2 cups)
1/2 tsp Dried oregano
100 gram Cheddar cheese, grated
1 Onion, sliced
1 Green pepper, sliced
1 Red pepper, sliced
100 gram Mushrooms, sliced
1.
Preheat the oven to 200C.
2.
Cover the bases thinly with the sauce followed by the oregano and cheese.
3.
Then place the slices of onion, peppers and mushrooms on top.
4.
Bake for 10-15 minutes until the cheese has completely melted and starts to turn brown around the pizza's edge.
Recipe Notes
Garnish this pizza recipe of Vegetarian Pizza with coriander leaves and chopped onions.
To make a delicious pizza recipe at home, first learn how to make the perfect pizza dough here.
Also see the best of easy pizza recipes by us.