Story Progress
Back to home
Whole Grain Crackers Recipe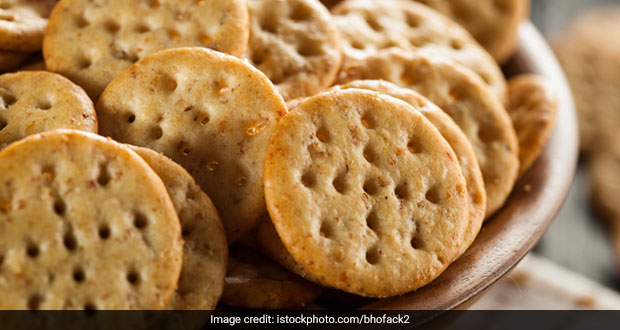 How to make Whole Grain Crackers
Stop serving fattening potato chips at every party and roll out a fresh whole grain dough to bake a batch of healthy crispy crackers. Serve these whole grain crackers with a zesty dip and you're sorted.

Ingredients of Whole Grain Crackers
1/2 Cup Whole wheat flour (atta)
1/2 cup Ground oats
2 tbsp Ground flax seeds
4 tbsp White sesame seeds, roasted
1 tbsp Red chilli pepper flakes
To flavour Sea salt
Chilled water
1 1/2 tbsp Oil
1.
Grind the oats and the flax seeds. Mix all the dry ingredients.
2.
Add oil and knead till it becomes a ball. Then roll out the dough.
3.
Make little roundels with a cookie cutter or the lid of a bottle.
4.
Bake in a pre-heated oven, at 180 degrees for about 20 minutes. Store in an air-tight container and serve whenever you want.