Known as the French medical solution to permanent weight loss, the Dukan diet is another diet in the block that promises to help you lose weight. It is said to be similar to ketogenic diet, which emphasises on consumption of fat and protein but omit carbohydrates. Fad diet devised by Pierre Dukan, a general practitioner in Paris, has been known to be popular since 30 years. The diet is said to work like any other fad diet but has four stages that have foods grouped in each stage. In fact, it is a healthy eating plan based on proteins and vegetables, which includes about 100 foods in total. If you haven't heard about it yet, we bring everything that you'd want to know about this diet.

What Is Dukan Diet?
Dukan Diet was introduced by Pierre Dukan, who also wrote a book called 'The Dukan Diet,' which is said to make quite a popular book globally. It is a high protein, low fat and low carb diet, which is divided in four phases, including the attack phase, the cruise phase, the consolidation phase and the stabilisation phase that help you reach your 'true weight.' Let's look at what the four stages have in store, as per the Dukan Diet website:
1. The Attack Phase:
The attack phase consists of pure protein and helps kick-start the diet. During this phase, you can eat 68 high-protein foods that produce immediate and noticeable weight loss results. It is said that this phase enables the dieters to rapidly lose about two to three kilograms in two to seven days. Basically, this phase helps kick-start your metabolism.

2. The Cruise Phase:
The cruise phase adds 32 vegetables and will take you to your true weight. In total, you can select from 100 vegetables. The average length of this phase is based on a schedule of three days for each 0.5 kilograms you want to lose.
3. The Consolidation Phase:
By this time, your body is most vulnerable to quickly regain weight. This phase is designed to prevent the rebound effect by gradually re-introducing the previously forbidden foods in limited quantities and allowing for up to two cheat meals per week.
4. The Stabilisation Phase:
Finally, the stabilisation phase allows the dieters to eat anything they want without gaining weight by following some rules: protein day once a week, eating oat bran every day and committing to take the stairs wherever possible or walk 20 minutes every day.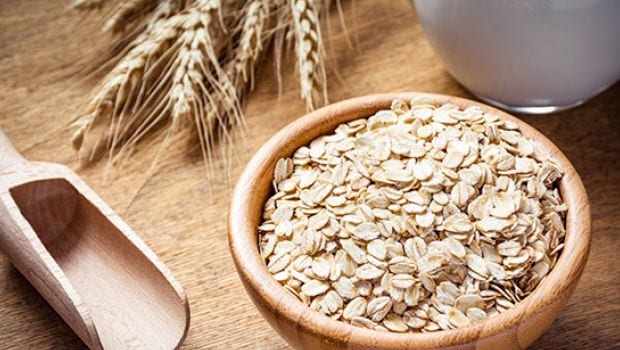 Does The Dukan Diet Work?
The quick weight loss that happens in the first phase is quite the motivation you need to get while you are trying to shed those kilos. However, unless not followed properly, the next two phases may make it difficult to maintain that weight and reduce further. There is a limited scientific support that the Dukan diet is effective and sustainable in the long run. Moreover, the diet also ignores key healthy eating principles, like including the importance of fruits and vegetables, the benefits of whole-grains and fibre and other food groups. Therefore, this fad diet is likely to be nutritionally imbalanced.
Disadvantages of Dukan Diet
One of the biggest drawbacks of the Dukan diet is that, it is a low carb diet, as a result of which some people may experience the following:
Nutrient deficiencies, considering most healthy food groups are missed out from the diet.
Bad breath and dry mouth.
Constipation and other bowel problems, considering the diet you will have will be low on fibre.
Lack of energy and fatigue due to low level of carbs in the body.
If you wish to follow the Dukan diet, ensure that you consult a nutritionist or a dietitian who can help alter your diet plan.

Dukan Diet Recipes
Try These 3 Delicious Dukan Diet Recipes:

Khichdi Recipe
Recipe by Niru Gupta
If you are on a weight loss diet, especially Dukan Diet, and are looking for something desi and filling, you can always fall back on a humble khichdi. Why, you ask? This is simply because khichdi contains a wealth of nutrients that can do wonders for your health. It is replete with a range of antioxidants and protein. You can make it a part of your breakfast meal. Click here for the recipe.

Smoked Pumpkin Soup Recipe
Recipe by Chef Vikram Khatri
Turn a few humble ingredients into a satisfying meal by serving a hearty bowl of pumpkin soup. A creamy soup with the goodness of pumpkin and mild spices. This aromatic soup is the perfect dish to help you fight off mid-week blues too. The smoked flavour gives the classic pumpkin soup a whole new twist. Click here for the recipe.

Ginger, Cucumber And Mint Detox Water
Recipe by NDTV Food
Take a large bowl and add all the ingredients in it. Add lot of water in it and store it overnight in the refrigerator. Once these ingredients are well infused in the water, drink the water through the day. Drink it first thing in the morning before breakfast and sip one glassful through the day and end it with a glassful before dozing off.

Disclaimer: This content including advice provides generic information only. It is in no way a substitute for qualified medical opinion. Always consult a specialist or your own doctor for more information. NDTV does not claim responsibility for this information.