Recipe of Nacho Chips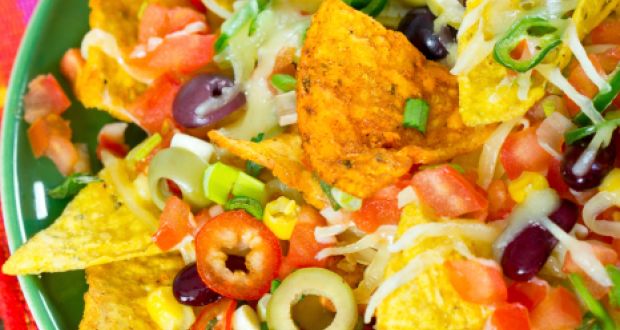 The crunchy Mexican snack made at home. You can top these crisp nachos with cheddar cheese and jalapenos or serve it with some tangy tomato salsa, sour cream and guacamole.
Ingredients
1 cup corn meal flour
1/4 cup whole wheat flour
Oil to deep fry
How to Make Nacho Chips
Mix the two flours and knead to a dough like for rotis.
Roll out rotis and cook on both sides over high heat over a griddle and keep aside.