Quick Tips: Your Essential Skin Care Regime for the Indian Monsoon
NDTV Food | Updated: July 02, 2018 10:54 IST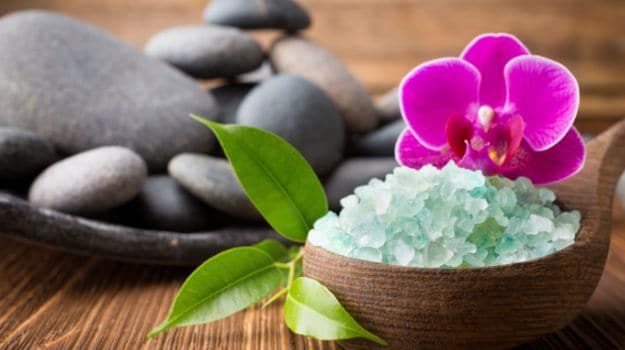 The onset of the Indian monsoon is an entirely sensory experience. The cool raindrops quenching the thirst of a parched earth, the petrichor reminiscent of memories made getting drenched in a sudden downpour and the taste buds yearning for warm tea and pakodas. There is finally a refuge from the scorching summer heat.

(Drive Away Monsoon Skin Woes With Chocolate, Strawberry facials)

Unfortunately, the change in weather also means it is time to change one's skin care regime. Monsoon can cause your skin to behave unpredictably. Sometimes it gets extremely oily and may break it out into nasty acne (gasp!) and sometimes it feels dehydrated and stretched. It is important to adapt an appropriate skincare ritual to keep your skin feeling loved and supple.

(Cool Body Therapies for Monsoon Season)

We are revisiting the basics of 'cleanse, tone and mosturize', like our moms always told us to, and charting out the monsoon version of the classic, essential routine for you along with a few home remedies that will make mommy proud of you!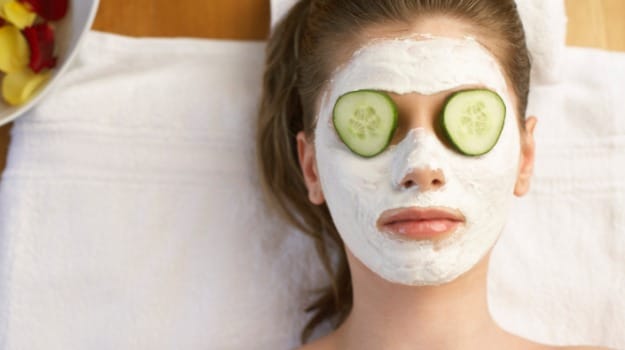 Away with the Dirt: Cleanse Indian monsoon brings dust along with it which settles on the skin and damages it, giving it a dull texture. It is important to cleanse away all this dirt to allow your skin to breathe so that it never stop radiating the glow.For Dry Skin: Dry Skin is never necessarily clean skin. Honey is the hero of all cleansers and moisturizers. Make a paste out of crushed almonds and honey and apply it on your face for about 5-7 minutes for clean, supple skin.

For Oily Skin: Oily skin can be overwhelming and we tend to over-cleanse in an effort to keep it clean. It is important to only use a mild cleanser just a few times a day to keep the pores from getting clogged. Use a pure oatmeal scrub or ripe, papaya pulp as a gentle cleaner and exfoliator.

For the Unseen Microbes: Tone Most of us skip right to moisturizing after cleansing. The importance of toning cannot be underplayed, especially in monsoon when a lot of airborne and waterborne are unleashed upon your skin. Incorporate the use of an anti-bacterial toner in your daily night skin care regime to restore your skin's pH and to prevent breakout and infections.
For dry skin: Use five drops of chamomile oil in one tsp milk.
For oily skin: Use ten drops of lavender oil in one tsp water.

For That Radiant Glow: Moisturize
Summer or winter, monsoon or spring; oily skin or dry - never ever skip moisturizing. Monsoon can have an extra dehydrating effect on dry skin and an over-moisturizing effect on oily skin. Make sure to use a light lotion-based moisturiser or serum, which will gently rehydrate your skin and restore a fresh, healthy look to your skin

(Get facial glow back with the goodness of fruits)

Quick Tips
Don't let the rain dampen the party. Follow these quick tips from Aakriti Kochar, beauty and make-up expert at Oriflame India so that your skin never has a dull moment.

1. A rainy or cold day does not mean your skin is safe from the ultra harmful rays of the Sun. Use a sunscreen even on a cloudy day.

2. Avoid heavy makeup during the monsoon. Not just to avoid looking like a racoon in case of a sudden downpour, but also because your skin is more susceptible to catch dirt and infections during the season. Maintain your natural charm and glow and only use water-proof makeup. Also, make sure you store all the products hygienically in a cool, dry place.

3. Keep your skin to avoid fungal infections. Let your skin breathe by keeping it free of excess oil and dirt.

A good skin and hair care regime along with a healthy diet will make sure you are always ahead of those dingy clouds. Don't forget to drink lots of water!

Inputs from IANS