Navroz, the Parsi New Year, is celebrated just like any other festival in the world - with lots of fun, frenzy and food. 'Nav' in Navroz means 'new' and roz means 'day', so this 'new day' calls for high-spirited celebrations among the Parsi communities, not just in India but other nations as well with influences of the Persian culture. Usually, Navroz is celebrated around the month of August, following the 'Shahenshahi' calendar, which does not account for leap year. Others who do not follow this calendar celebrate Navroz in the month of March. Colourful rangoli, bright lights and grand feast - complete this festival.


Every Navroz spread sees some classics laid out on the table. Sev, a vermicelli-based dessert, Mitthu dahi (sweetened curd), and ravo - a special Parsi-style kheer - are must-haves. For meals, there is a host of options to choose from - Mori Dal, Sali botti (a mutton-based curry), Chicken Farcha and more. While planning a full-fledged spread for Navroz, how can refreshing beverages be not there to welcome the guests. Falooda is a Parsi drink cum dessert that is made with milk, rose syrup, sweet basil seeds and a large scoop of ice cream.


(Also Read: Navroz 2022 Special: 5 Parsi-Style Egg Recipes That You Must Try)
Hydrating and delicious to the core, this falooda drink is extremely popular among Parsis, and it is only fair that we share a recipe with you to try it out. Remember to use chilled milk for this drink and soak the basil seeds in water for a couple of minutes to let them swell up.


(Also Read: 7 Popular Navroz Recipes That You Must Give A Try This Festive Season)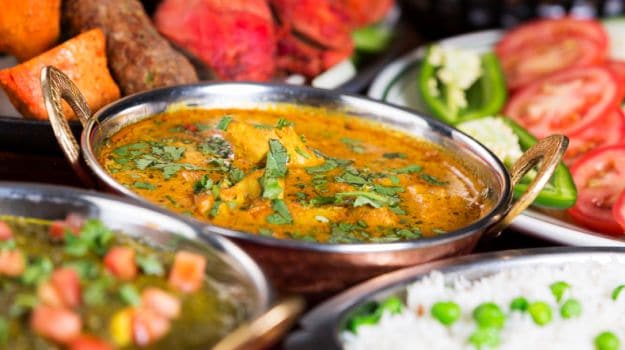 Navroz festival is celebrated with a grand feast.


How To Make Parsi Falooda I Parsi Falooda Recipe
Click here for the easy recipe with ingredients list of Parsi falooda drink.


All you need is 5 minutes to make this drink. Just keep all the ingredients ready and mix them all up to make this sweet and creamy falooda for Navroz festivities.


Navroz Mubarak 2022!
About Neha GroverLove for reading roused her writing instincts. Neha is guilty of having a deep-set fixation with anything caffeinated. When she is not pouring out her nest of thoughts onto the screen, you can see her reading while sipping on coffee.