There was a time, not so far back in the history, when we would borrow our references from comic books, films and TV shows. With the boom in internet and smart phones , the common point of conversations and popular references have all come down to current trending 'memes'. For those living under the rock, 'Memes' are the latest sensation that has taken the world of internet by storm. A meme is an image, video, piece of text, etc., typically humorous in nature, which with slight variations and additions are spread across internet to generate fun and laughter. From light and casual to offensive and dark, memes of all kinds have managed to grab the attention of the entire country together in the recent past. The world of food wasn't spared either. Here are 10 memes from around internet, that are sure to tickle the funny bone of every foodie out there!
1. All. The. Time.
2. Nope. Your salary is just fine. You've just been too busy swiping your card at every burger or doughnut outlet you set your eyes on.
3. So I don't like stepping out of my comfort zone at all. I hope you understand!
4. Is this a sign from the Universe? The stars don't want me to diet!
5. Is that Santa Clause? Is that Superman? No. That's the waiter with my food. MY FOOD.
6. Precisely, why I have trust issues in life.
7. Dear Chole Bhature, is there anything you possibly can't do?
8. To have friends, or not have friends. That is the question.
9. And it is all about loving your family, they say!
10. Can I eat your joke? No? Go humour someone else then please.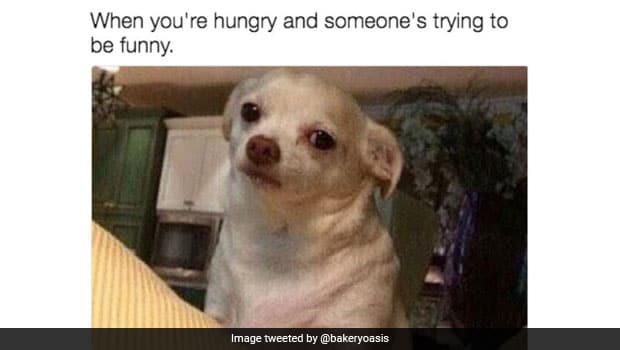 Had fun? If there any other funny food memes that made your chuckle, then do share with us in the comments section below!