4 New Wholesale Fruit & Vegetable Markets to Come up in the Capital City
PTI | Updated: July 19, 2017 13:21 IST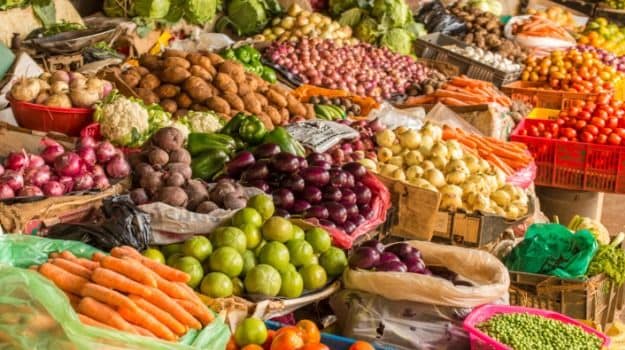 With an aim of controlling prices of vegetables and fruits, the Aam Aadmi Party government has decided to build four new wholesale markets in the city. These four major wholesale markets will come up in Mangolpuri, Nasirpur, Okhla and Tigri Khampur areas.

(Now, an AAP Cola, a Drink for the 'Aam Aadmi')

At present, there are three major wholesale vegetable markets in Azadpur, Gazipur and Okhla. "We have decided to build four new vegetables and fruit markets with an aim to control price rise of vegetables and fruits and cater to the people of Delhi", said a senior official. The official noted that every year, prices of vegetables and fruits go up which affects the "Aam Aadmi" budget, but with these four new markets, government will store sufficient stock of vegetables and fruits in these markets so that their black marketing could be stopped.

According to the plan, fodder market, which has been closed in Mangolpuri since 2009, will be developed as a wholesale vegetables and fruit market. "We have also decided to develop flower market, which has been closed for several years and is situated near the existing Okhla vegetable market. "We have also plans to come up with a new wholesale market in Nasirpur area near Dwarka," the official said, adding that government will soon seek land for this market from the Delhi Development Authority (DDA).
Officials hope that the new vegetable markets in Okhla and Mangolouri area will be functional within the next two months. Work will start on the Nasirpur market as soon as the DDA gives land for it.

(The 12 Most Pesticide-Contaminated Fruits and Vegetables Of 2015)

Government also said that a new vegetables and fruit market will be built on 70-acre land in Tigri Khampur area of west Delhi. This market will be functional in two years.