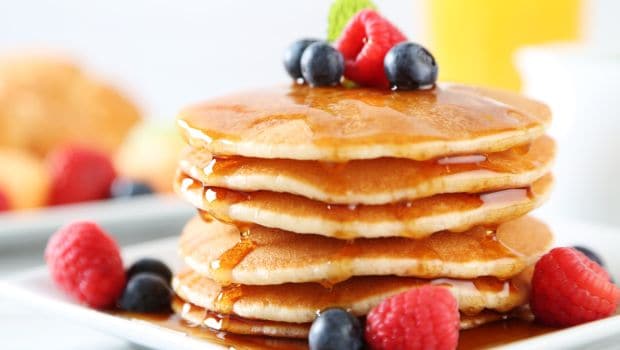 IHOP

International House of Pancakes popularly known as IHOP is known for their fresh and fluffy pancakes. They just have one outlet in Cyber Hub Gurgaon, but there's no end to the varieties that they offer. Starting from those classic buttermilk pancakes, they offer a wide variety of them such as double blueberry pancake, New York cheesecake pancake, cinn-A-stack pancake and more. You could top it with a rich berry sauce or butter pecan sauce which has a familiar taste of toasted pecan nuts mixed into delicious honey butter syrup.

Where: Ground Floor, Cyber Hub, DLF Cyber City, Gurgaon
Cost for two: INR 1,100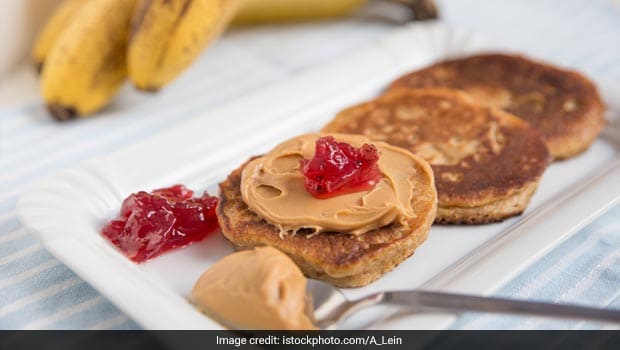 Peanut butter on pancakes tastes heavenly!The All American Diner

This place needs no introduction. It is known for its elaborate breakfast spread which includes almost everything from the American cuisine. Whenever someone mentions breakfast, this is the first place that comes to mind. The moment you enter this place, you are likely to find people in queues waiting to be seated. It's because of the quality food that they dish out. Their pancakes are the fluffiest of all! Load it with layers of chocolate sauce and get going!

Where: India Habitat Centre, Lodhi Road, New Delhi
Cost for two: INR 1,500

Smoke House Deli

Though this vibrant cafe is known for its European and Italian cuisine, but it also does some delicious pancakes. The best part is that they serve it all day! Their Classic Buttermilk Pancake is an absolute must try. It comes in three different flavours- regular, blueberry and the chocolate chip. You can also customize these pancakes as per your preference.

Where: 23, Ground Floor, Odeon Building, Radial Road 5, D Block, Connaught Place, New Delhi
Cost for two: INR 1,600

Ivy and Bean

This quaint little cafe is straight out of a story book. The white furniture and lime yellow walls blend beautifully. Apart from those cosy interiors with jars doubling up as lamps, their menu is quite extensive too. This place dishes out some really good Tiramisu pancakes that deserve a round of applause. Ask your server to top your pancake with some fresh cut fruits and you're done for the day.

Where: 119, 1st Floor, Sishan House, Shahpur Jat, New Delhi
Cost for two: INR 1,200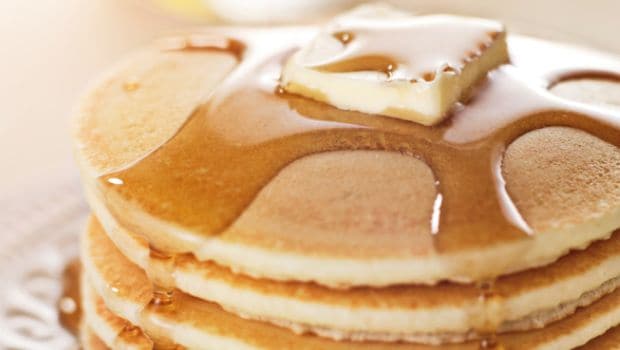 Top the pancakes with a dollop of butter and some maple syrup!

Rose Cafe

This serene and cosy cafe has a pink shaded ambiance which is perfect to relax after spending those hectic hours at work. They offer mouth-watering pancakes which you can have with maple syrup, strawberry butter or even chocolate ganache. Pair those pancakes with hot coffee.

Where: 2, Westend Marg, Saidulajab
Cost for two: INR 1,000

Next time the cravings hit you, you know where to head!


Pancakes are one of the best breakfast options ever! Not only do they give a kick-start to our day but having a plateful of those fluffy delights can set up the mood for the entire day. Miss your breakfast and the whole day is ruined. Does it sound relatable to you? We know it does, and hence we're here to provide you with a list of 5 places in Delhi that can give you a decadent dose of this scrumptious dish. It hardly matters whether you are savouring it as a breakfast or as a snack, as long as you are having it with oodles of fresh whipped cream and chocolate sauce.
About Deeksha SarinAn eccentric foodie and a die-hard falooda lover, Deeksha loves riding scooty in search of good street food! A piping hot cup of adrak wali chai can make her day bright and shiny!