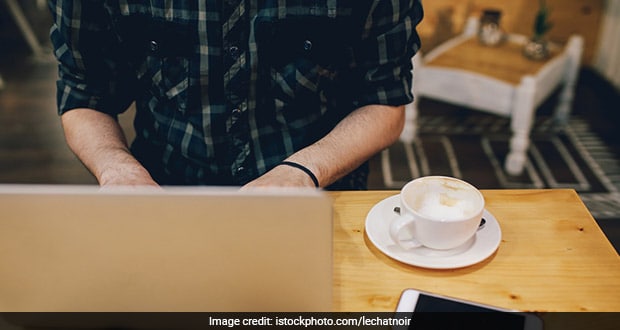 Some good restaurants in the heart of your city have opened up their revenue models to allow start-up hustlers to occupy not only tables for long working hours without the waiters standing above your shoulders, but also created special dedicated spaces, which have all the amenities of a small office such as parking, printing options, on the house coffee etc. We have listed some of these options for you to try out in Delhi:

FLYP@MTV, Connaught Place

If creativity and innovation is what your new company is about, you know where to draw the inspiration from. This swanky place with bright and inspiring colour palette could be your office by the day. It is situated in the heart of the city: Connaught Place, and is open by 10:00 AM. It offers free tea/coffee and photocopier, printer and a scanner as office equipment. Like any co-working place it has daily, weekly, and monthly plans for you. Where: N57, First floor, Connaught Place



Darzi Bar and Kitchen, Connaught Place

If you are looking for a quaint yet modern place to work in, you might want to check out Darzi Bar, again located in the heart of the city; outer circle of Connaught Place. If you are someone who likes ample sunlight and is an early morning person, Darzi Cafe opens its door for you at 9:00 AM. If you get hungry while working, this cafe; has some very interesting food and drink options. Try their ISBT ki makhani and you would be hooked to the place.

Where: H 55, First Floor, Outer Circle, Connaught Place



Tippling Street, Rajouri Garden

If you are from West Delhi there is a good chance that you have been to Tippling Point for dinner already and I am sure you have liked it also. This place raves about its amazing food and elegant decor. Well, what you didn't know about it was that Tippling Point has recently decided to offer its free space in day time as a co-working space. Equipped with blazing free wifi of 20mbps+ speed, multiple plug points, free stationary and printing facilities, this space in day time is unimaginably your perfect work space.

Where: A-12 Vishal Enclave, Rajouri Garden


Drool Fresh Bakehouse and Cafe, Dwarka

If you have a sweet tooth or want to be hit by wafts of freshly baked cakes while working all day long, Drool in Dwarka is just the place for you. Located just below the Dwarka sector 13 metro station, its freshly done interiors make it your go-to place. If you like to go light on your tummy during the day, they have some easy food options that will keep you awake and happy while working. They also have the best coffee you will ever get to drink in the city.

Where: Ground Floor, Under Dwarka Sector 13 Metro station



Depot 48, Greater Kailash

Simple yet tasteful wicker furniture, French windows, serene ambience and finger-licking American and Mexican food is what this place is all about. But they are now open to start-up hustlers and have some great daily, weekly and monthly plans. Work here by the day and enjoy their delicacies by the night.

Where: N3, 2nd Floor, N Block Market, Greater Kailash 1



Social Offline

Well that's a brand that we all are well acquainted with, which is why it is a no-brainer when it comes to light international food and a good choice of drinks. It's a perfect definition of a quiet co-working cafe; by the day and a high energy bar by the night. So, if you are looking for a place to work out of Nehru Place, Hauz Khas, and Connaught place, Social offline is probably your best and most reliable option.

Where: 9A & 12, Hauz Khas Village; 23, First Floor, Odeon Building, Radial Road 5, D Block, Connaught Place; and R-1, Upper Ground Floor, Epicuria Food Mall, Nehru Place Metro Station



So, if you are planning to open a start-up or leading a nomadic life and don't want to restrict yourself to a particular area, now you know where to find your workstations in Delhi.


Over the past decade hundreds of co-working spaces have made their way into the start-up friendly cities of India. Co-working spaces are undoubtedly the most economical option for a growing start-up, but do you sometimes miss being in the middle of the city and ordering a good cup of coffee or a good meal while you relentlessly work for hours, or maybe getting a drink or two while wrapping up your work? Well to your respite you have a new work option available: a co-working cafe, which is essentially the best of both worlds - co-working spaces and cafes/lounges.
About Shubham BhatnagarYou can often find Shubham at a small authentic Chinese or Italian restaurant sampling exotic foods and sipping a glass of wine, but he will wolf down a plate of piping hot samosas with equal gusto. However, his love for homemade food trumps all.