Be it salty, greasy, spicy or sweet, there is no taste that our wide array of Indian street food can't please. And let's admit it, in the present nippy weather it becomes all the more tough to resist these mouthwatering temptations lined across every nook and cranny of your city, teasing you to indulge. To our good fortune, there are options galore! From Dahi Bhalla, kachoris and pakodas to momos. But before you binge into your favourite Indian street food, it is always good to know the larger impact it may have on your tummy, cholesterol, blood pressure and sugar levels. While some street foods, like bhutta (corn cob) shakarkandi or jhal muri still manages to pass the litmus test, there are certain Indian street foods which could prove to be a tad risky affair for your overall health.
Here are 6 Indian street foods you should be weary of this monsoon season:
1. Gol Gappa/ Pani PuriGol Gappa in Delhi, Phuchka in Bengal, Gup Chup in Chattisgarh or Pani Puri in Maharashtra, call it by any name, and it will evoke the same love at any part of the country. Gol Gappa is hollow puri, fried crisp and filled with a mixture of flavoured water (commonly known as imli pani), tamarind chutney, chilli, chaat masala, potato, onion and chickpeas. Dr. Simran Saini, Nutritionist at Fortis Hospital, Delhi, strictly warns against loading up on Gol Gappas this season. "There are several risk factors involved - the water could be contaminated as it is left in the open. You are never sure if the hands used in filling the Gol Gappas are always clean. So many people are falling prey to water-borne diseases in this season."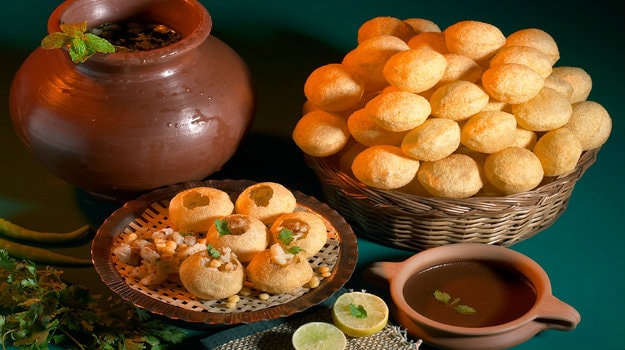 2. MomosDr. Simran Saini says, "Momos are under enough scrutiny already. And I would also advise to steer clear of the dumplings sold especially on the streets. You never know the cabbage or the meat that goes inside as fillings. Whether they are cooked properly, or the quality of maida used to make the dumplings. The chutney could also be old which can further upset your stomach."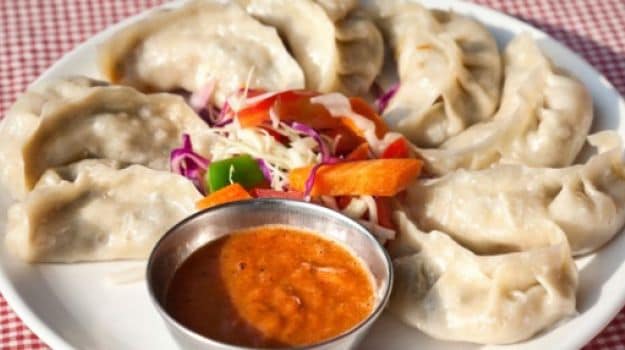 3. Chaat Papdi or Bhalla Papdi
According Dr. Simran Saini, "It is actually the uncooked street food which can pose to be a risk. In Bhalla Paapdi or Chaat Papdi, the curd could contain millions of bacteria, which find the best time to harbour, particularly in this season. It can lead to throat infections and ENT issues."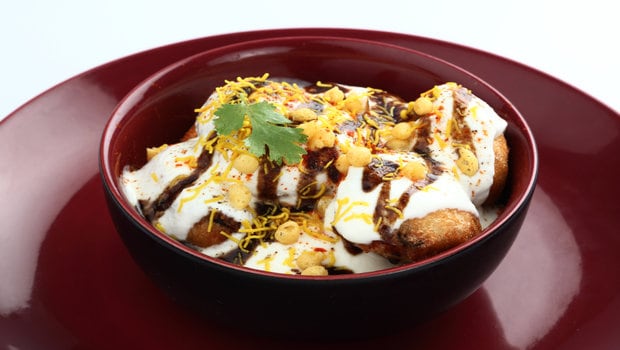 4. Chole BhattureLove the pillowy bhature with the spicy chole? Watch out as bingeing a bit too much on this yummy Indian street food can be packed with calories and saturated fats, which can take your bad cholesterol levels to an all-time high. Soaked in oil, left open for hours, these bhaturas could lead to an upset stomach and a queazy feeling. Acidity and heart burn are also common side effects we must keep in mind before digging into this treat.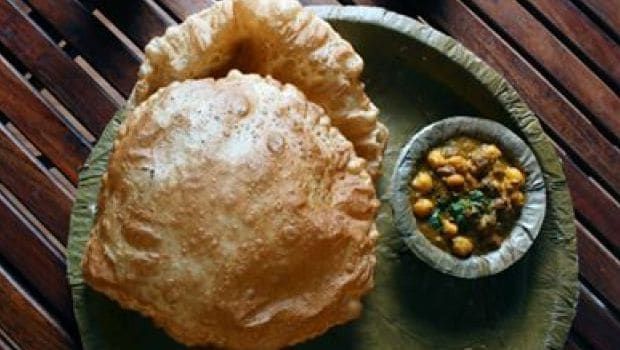 5.KachoriJust like Chole Bhature, over-indulging on roadside kachoris too can prove to quite a menace for your tummy and cholesterol . Another risk factor is the quality of ingredients used as the filling. To use up their stock, vendors often stuff low grade and stale ingredients inside the kachoris, making the Indian street food a risky indulgence. Macrobiotic nutritionist and Health Practitioner Shilpa Arora says, "Fried Kachoris, often uses reused oil, which contains trans fats that could be toxic to the body."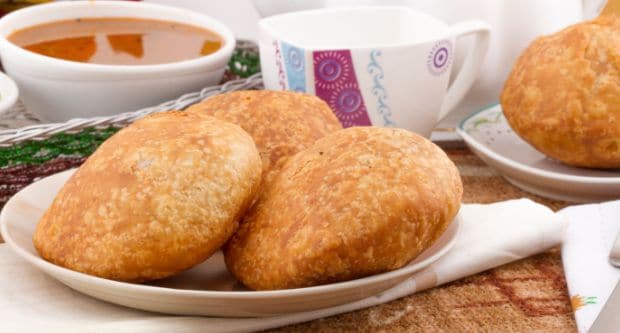 6.Chuski
According to Shilpa, "chuski or the sugar laden ice balls could be quite risky to indulge in too, not only for the flavours that they could be using to top it with, but for the water used to make those ice balls."
"Go for hot and cooked food this season if you must devour in Indian street food. Aloo Tikki could still be a safer bet, if it is cooked in good and fresh oil. Otherwise I would suggest to particularly keep off street food in this season," says Dr. Saini. Even if you are eating out, try and cut down on very oily and greasy food. Opt for grilled or tandoori items that require minimum oil or butter. Go for medium or mildly spiced food. Too much spice promotes water retention and bloating and can also upset your stomach.
About Sushmita SenguptaSharing a strong penchant for food, Sushmita loves all things good, cheesy and greasy. Her other favourite pastime activities other than discussing food includes, reading, watching movies and binge-watching TV shows.