If you ever come across a gathering of people who have moved out of Kolkata, you will notice that their discussions will soon veer towards food. One constant refrain would be about how the street food of their adopted city doesn't match up to what they have left back home. Even if that was 50 years back!
With a bit of gumption and luck, it is not that difficult to recreate the Bengali home-cooked dishes outside of Kolkata. Most big cities across the world have Bangladeshi run shops where you will get ingredients that Bengalis use in their cooking and even the prized Hilsa fish and mutton (goat meat actually). Street food is harder to replicate at home though. This is why most Kolkata expats make a beeline for street-food outlets and Mughlai restaurants when they reach home. My wife and I once stopped our cab to have puchkas on the Bypass (highway) on the way from the airport to home even though my mother was waiting for us with machher jhol and alu posto!
The one thing that distance gives you, is perspective. Two decades of being away from Kolkata and travelling across the world trying out different dishes has shown me that there are often similarities between Kolkata's street food and dishes that you get abroad, hinting at the possibility of a lot Kolkata's street food drawing its origins from elsewhere. Given the paucity of recorded history on food, some of these conclusions could be admittedly circumstantial.(For lip-smacking snacks packed with interesting flavours, shop now!)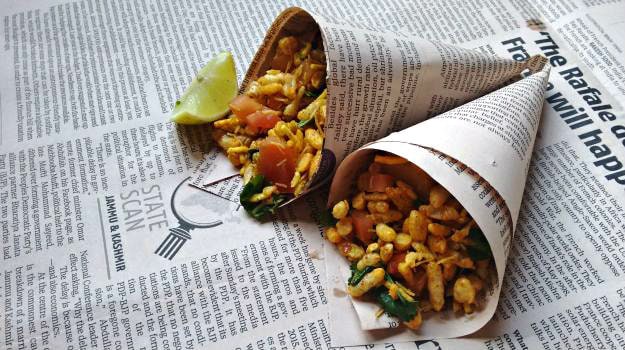 Image credit: Plavaneeta BorahEpic Battle of Puchkas vs Pani Puri
Take the puchkasfor example. The best way to rile a Kolkatan in Mumbai is to say, "Puchkas are the same as pani puris, no?". No, they are not! The puchka casing is flakier than the hard and crunchy one of puris. The tamarind water in puchkas is sour and spicy and is served at room temperature unlike the ice cold sweet and sour chutney of the pani puri. Most importantly, there is no ragda or bundi in the phuchka. Just chaat masala infused mashed potatoes with finely chopped green chillies. Many puchka-wallahs in Kolkata offer mishti jol or sweet water these days, which just doesn't work for me.
Interestingly, neither potatoes nor green chillies were native to Bengal till a few centuries back when the Portuguese introduced them to India, indicating the modern day puchka was possibly not always to be seen in its current form in Bengal. Another interesting fact is that a large number of puchka-wallahs in Kolkata hail from UP and Bihar and are not Bengali and they would have brought in their own perspectives to the dish. The closest I have come across to the puchkas of Kolkata are the paani ke batashes in Lucknow. In Kolkata, my favourite puchka haunts are around the New Empire cinema and outside the South City mall. This is simply because these are the areas I frequent a lot when in the city. Puchka-wallahs are spread across the city and many have their local favourites.
(Looking for exciting spice mixes to spruce up your daily munchies? Shop now!)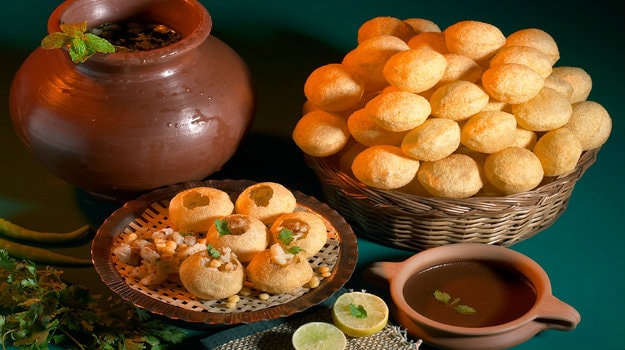 Kachoris
Talking of North India, Kolkata has a strong kachori and radha bollobi culture. Thekhasta kachoris of Kolkata are similar to the khastas that I have tried in shops like Vajpayee Kachori Bhandar in Lucknow. Kachoris are popularly sold in sweets shops in Kolkata such as Ganguram's whose founder had come to Kolkata from Varanasi a century back. His descendants run the chain today. My favourite place for kachoris in Kolkata is a tiny shop called Maharani near Deshopriya Park where Ram Chandra Gupta serves freshly fried kachoris, unlike in the sweet shops where they are served cold or microwaved. Mr. Gupta came to Kolkata from Varanasi too!
For Khasta Kachori, I just love the ones at a sweet shop called Mithai near the Ice Skating Rink.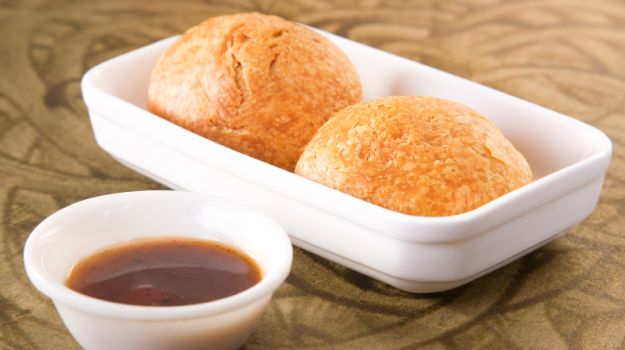 Chops/ Cutlets
Kolkata has a strong chop cutlet culture and today you will see chops sold at the small roll counters spread across the city, including in the suburbs. The DNA of these dishes possibly can be traced to the kitchens of the British clubs of Kolkata. The egg chop belongs to the same family as the Scotch Egg, except that the sausage casing of the later is replaced by a mashed potato casing in the deemer chop (egg chop). As a genre, the fish, meat and vegetable (beetroot and potato) chops have parallels in the croquettes that the Spanish love so much. The Bengali chops are more heavily spiced than the jamon (ham) and cheese based croquettes of Spain of course. Both are deep fried. One in vegetable oil and the other in olive oil.
Given that the Bengalis and Parsis were so inspired by the British, it is not surprising that cutlets are core to both their cuisines today. The Parsi cutlets, or cutlace, have a lacy egg coating (hence cut-lace) while the Bengali ones are bread-crumb coated and deep fried. You get the latter in roll shops across the city and small restaurants called 'Cabins' in older Calcutta. My friend and fellow food lover, Kaniska Chakraborty, speaks strongly of the prawn cutlet at Allen's in North Kolkata.


Kolkata Rolls
The rolls of Kolkata have an 'outside influence' too. The Mughlai restaurant, Nizam's in New Market, claims to have invented them as a snack to make kebabs more palatable for British clients by wrapping them in parathas. These were put in a paper casing, making them easier to hold. In the write up on their tattered menu cards, the folks at Nizam's claim to have spawned an entire employment opportunity for the youth of Kolkata by inventing rolls. The claim is not entirely misplaced in my opinion.
Dotted across the corners of Kolkata are roll shops run by young Bengali men. This reminds me of what I've heard about Mumbai in the 1960s where the vada pav counters sprung up everywhere, providing an employment option for young Maharashtrians. The Bengalis of the suburbs of Kolkata have given their own spin to the rolls of the Mughlai shops. The parathas here are chubbier and less crisp in comparison to the parathas in the Mughlai non-Bengali restaurants of central Kolkata such as Nizam's and Zeeshan. Tomato and chilli sauces, and at times even freshly sliced cucumber and carrots, are added to the suburban rolls, unlike in the central Kolkata rolls shops which just add sliced onion, finely chopped green chillies and a dash of lime juice to the kebabs and are a lot more subtle in flavouring. Kosha Mangsho, mutton curry, is added instead of kebabs in the mutton and chicken rolls of suburban roll shops where egg rolls are more popular in any case.Having been brought up on the parar dokaner rolls, the rolls of central Kolkata were a revelation to me when I first had them when in college. Each genre of rolls has its set of fans making the definition of an 'authentic Kolkata roll' hard to pin down. My favourite roll stop in Kolkata continues to be Nizam's and I go there for either the mutton or the beef rolls with no eggs or sauces and with the onions fried. The beef rolls are sold in a separate outlet. If at Park Street, I go to Kusum's for rolls. They now have an outlet at the Kolkata airport too.


Mughlai Paratha
Another popular street food dish in Kolkata is the Mughlai paratha. This is more a 'restaurant' dish, than a street food dish, as you are more likely find it in the 'cabins' than in the roll shops though some street side stalls offer it too. The baida rotis that I have eaten in places such as Bade Miya and the India Hotel in Mumbai, and the martabak that I had in Penang, are similar to the Mughlai Parathas of Kolkata.In Mumbai, old timers refer to the baida rotis as Burma roti. Viraj Juthani, a former colleague of mine, who worked in Yangon for a bit, tells me that you get versions of these in Burma where they are called palatas. Mughlai parathas are a big part of Dhaka's street food culture and they are far more deep fried there, Kaniska tells me. One theory is that Moghlai parathas came to Kolkata via Dhaka, post-independence. The name 'Mughlai' was possibly an attempt to brand it in an alluring manner for the general public according to Pritha Sen who often writes about food history.


Prawn Malai Curry
The Bengali prawn malai curry is said to have been brought back by Bengali workers who worked in Malaysia during the time of the British rule in Bengal. Hence 'malai' in the name. I wonder if the Mughlai Paratha has a similar Burmese connection.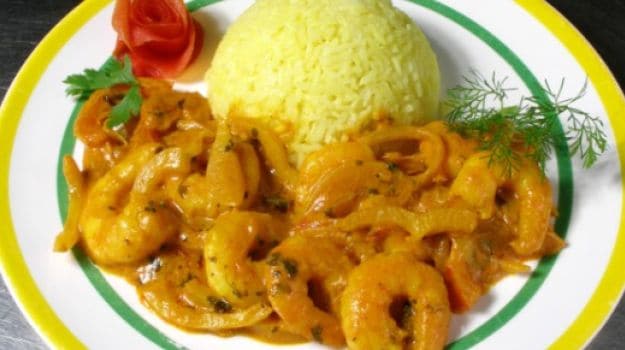 Momos and More
The savoury and spicy deem pauruti that you get in the streets of Kolkata, as well as in Bengali homes, definitely seems to have been influenced by the sweet French Toast from Europe.
The momos that you find across the streets of Kolkata today, were first sold in little apartments in Bhowanipore by Tibetan migrants. The tomato sauce doused, aji no moto sprinkled, sliced cucumber and mutton added 'chow chow' or 'chowmein' of parar roll'er dokans (suburban roll stalls) that got 'Chinese food' into the home kitchens of Kolkata, drew their inspiration from the restaurants in central Kolkata and breakfast stalls in Tiretti Bazar run by Kolkata's Chinese settlers.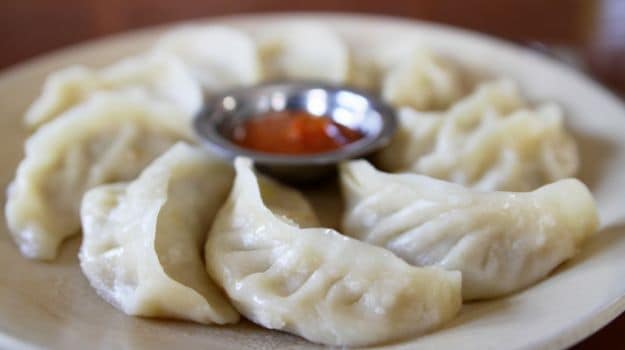 How much of Kolkata's street food is indigenous and how much is 'inspired' is a matter for food historians to debate. However, what I find fascinating through all of this is that as a community, we were quite open to try out new dishes and add our unique touch to them to make them our own. A broad-minded spirit which shows that there are merits to experimenting with food rather than being restricted by dogmas of authenticity.
I hope we never lose this spirit.About the Author:Kalyan loves to eat and he loves to talk about all that he eats. His wife urged him to start writing about it, otherwise she would have to hear it all. He blogs as 'finelychopped'. According to a 2016 report published by Indian Cuisine RR, Kalyan has also been rated as 'top Indian food influencer on Twitter'.Disclaimer:The opinions expressed within this article are the personal opinions of the author. NDTV is not responsible for the accuracy, completeness, suitability, or validity of any information on this article. All information is provided on an as-is basis. The information, facts or opinions appearing in the article do not reflect the views of NDTV and NDTV does not assume any responsibility or liability for the same.