600-Ft-Long Cake to Celebrate the Legacy of Indian Baking
PTI | Updated: October 18, 2014 17:33 IST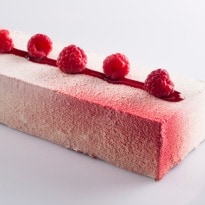 The Kerala Bakers Association (KBA) is planning to bake a 600-ft-long cake to mark the 131st anniversary of cake-making in the country. The association is planning to bake the cake at a convention centre in Thrissur on October 30 to showcase the legacy of 'plum cakes' in the country.

According to local historians, the first cake in the country was baked by an Indian in the town of Thalassery in north Kerala over a century ago. Taking cue from the European settlers in the Malabar region of Kerala, Mampally Bappu - a local entrepreneur - is believed to have baked the first cake using local ingredients in the coastal town in 1883.

To commemorate the occasion, the KBA has roped in its members to prepare and exhibit the massive cake. According to the association, the event is being organised not just to celebrate the legacy of bakers in Kerala but also to create awareness about the significance of baking industry in the economy.

"Kerala may be the only place in the world which has such a large number of bakeries. So we thought it is our responsibility to create awareness about its glorious past," said P M Sankaran, state president of KBA. Mampally Bappu, who lived in Thalassery, was a visionary who introduced the exclusive taste of cakes to Indian food lovers, said Mr. Sankaran.

"Though there was a bakery set up in Bengal in 1880 to cater exclusively to the British, Indians could not savour the delicacies prepared there. Bappu made the first cake in his Royal Biscuit Factory in 1883," he said.
According to Mr. Sankaran, Bappu had made the cake based on a sample brought by a European planter who lived in Thalassery. Though Bappu's descendants have been celebrating the legacy of cake-making as a family affair for many decades, the association decided to mark the occasion on a much larger scale this year.