Former Miss World and Bollywood royalty, Aishwarya Rai Bachchan is ringing in her 44th birthday today. After taking hiatus from her acting career to embrace motherhood, the Dhoom 2 actress came back with a bang with Sarabjit and Ae Dil Hai Mushkil where she won millions of hearts, yet again. Although we missed her in movies for some time, but her Cannes appearances saw amazing transformations every year. Aishwarya gained a few kilos in her post-partum days, but managed to come back to her usual svelte and graceful self in not time at all. We take you through Aishwarya's fitness and diet journey that brought her back into shape.
Aishwarya Rai Bachchan's Fitness Journey
Aishwarya's weight loss wasn't easy, considering she had a baby and some work commitments to fulfil. The diva is not a gym person and does not follow any specific workout routine. In one of her interviews she admitted that she was never serious about the workout and prefers yoga sessions over workout. According to her, yoga is the best way to keep the powerful fit and flexible. She indulges in jogs and brisk walks first thing in the morning, followed by a 45 minute yoga session, which also include power yoga. She goes to the gym at least twice a week or does functional training along with full cardio workout at home.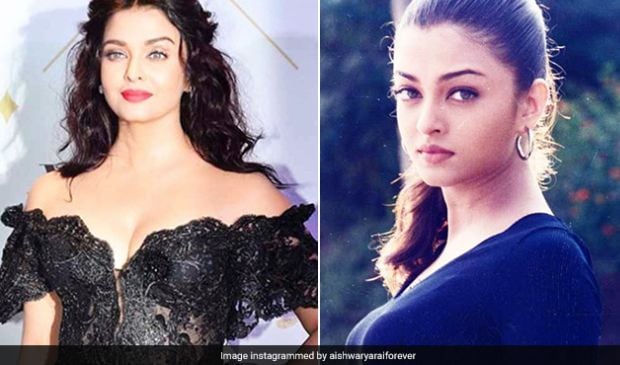 The diva is not a gym person and does not follow any specific workout routine​
Aishwarya Rai Bachchan's Diet
In one of her interviews, the Sarabjit actress mentioned that she never skips breakfast and starts her day with warm honey and lemon water. She indulges in a protein and fibre rich breakfast followed by "ghar ka khana", which includes dal, chapatti and boiled vegetables for lunch. She prefers to stay light at dinner time.
Aishwarya keeps her portions in control and prefers smaller meals throughout the day. She is not a very big fan of fatty and junk foods; instead she opts for fresh fruits, vegetables and fresh juices when hunger pangs strike. She keeps herself hydrated throughout the day, which is an excellent source of boosting metabolism rate and also helps your skin glow.
So, if you are planning to shed those extra kilos, you know where to take a cue from. We wish all the luck and a very happy birthday to Aishwarya Rai Bachchan.