NDTV Food | Updated: March 01, 2017 17:02 IST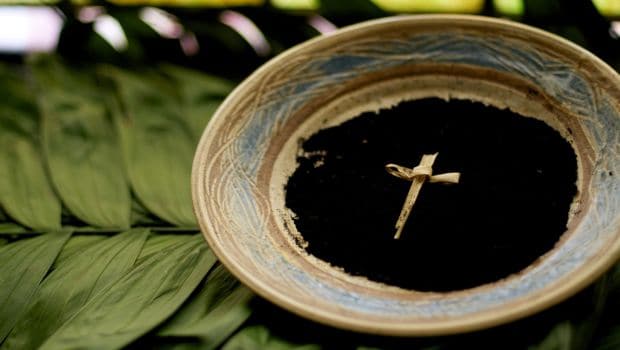 Here are 7 interesting facts related to Ash Wednesday and Lenten season:

1. Celebrated by Whom: While Ash Wednesday is not a Holy Day of Obligation, all Roman Catholics are encouraged to attend Mass on this day in order to mark the beginning of the Lenten season.

2. Significance of Ash: The distribution of ashes reminds us of our own mortality and calls us to repentance. In the early Church, Ash Wednesday was the day on which those who had sinned, and who wished to be readmitted to the Church, would begin their public penance.

3. Origin of the Day: Although there is no Biblical reference to Ash Wednesday or Lent, Christians date the tradition back to 325 AD.

4. Why Ash: Observers have ashes placed on their foreheads in the shape of the cross as the words from Genesis 3:19 are spoken: "You are dust, and to dust you shall return."

5. Fasting Rules: Fasting requirements during Lent for Catholics are outlined by the Code of Canon Law are: Starting at age 14, we do not eat meat on Fridays, as well as fasting on Ash Wednesday and Good Friday is required. That means eating just one full meal a day or 2 that are the equivalent of 1 full for individuals.



6. Origin of the Ash Used: The ashes are made by burning the blessed palms that were distributed the previous year on Palm Sunday.

7. Reason for the Cross on the Forehead: As a sign of humility.


Lent, a time when Christians begin preparing for Easter by observing a period of fasting, repentance, moderation and spiritual discipline, is one of the most popular traditions of Catholics. Lent begins 46 days before 'Easter Sunday' on a Wednesday known as 'Ash Wednesday'. It is one of the most important holy days in the liturgical calendar. The ancient Jewish tradition of penance and fasting gave birth to this day. The practice includes the wearing of ashes on the head. The ashes, which symbolises dust, refers to the same dust from which God made us. As the priest applies ashes to a person's forehead, he enchants, "Remember that you are dust, and to dust you shall return," or a priest may speak the words, "Repent and believe in the Gospel." Ashes may also symbolise grief; that we have sinned and caused division from God. The wearing of ashes is a sign of penance according to the writings from the Second-Century Church.