Did you know that the first word of the beloved cartoon character Mickey Mouse was "hot dogs!" Surprising, right?! Hot dogs are probably one of the most famous dishes from the west. The western television industry has piqued the interest of the world and now, we can find a hot dog in all parts of the world. The reason why we find it so appealing is that a cylindrical-shape food offers such vibrant and delicious tastes without a lot of effort! Hot dogs are very easy to make! If you have all the ingredients, then a hot dog can be ready in less than 10 minutes.


Also Read: Love Chicken? Make Yummy Creamy Garlic Chicken To Amp Up Your Dinner Table


But there is only one problem with a hot dog; the sausage is made of a kind of meat that Indians don't prefer, making it difficult for everybody to enjoy. But fret not; we will always have your back! We have found this chicken hot dog recipe that will add the delicious flavours of chicken to the western street-food classic.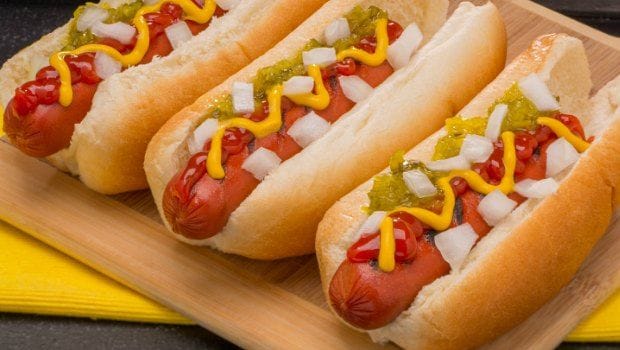 How To Make Chicken Hot Dog | Chicken Hot Dog Recipe:


This is probably one of the easiest dinner recipes you are ever going to make. All you need is chicken sausage, hot dog bread, mustard sauce, mayonnaise, cheese, chilli powder and French fries.


Start by boiling the chicken sausage for about 2 minutes. Meanwhile slice the hot dog bread in half, lengthwise, and warm it on a pan. On a separate pan, grill the sausage.


Now is the time to assemble the hot dog, spread mayonnaise and mustard on the bun. Place the sausage in between the bread. Top it with French fries and then garnish it with cheese.


Click here for the step-by-step recipe for Chicken Hot Dog.


Sounds easy, right? Then what are you waiting for? Recreate this delicious chicken hot dog recipe and do tell us how you enjoyed it in the comments section.