The latest piece of equipment at the Bread Lab, a heavenly smelling corner of the Washington State University campus here, is a tortilla press, a gift from Chipotle Mexican Grill.The lab is working on a project for the restaurant chain, which says it wants to improve the quality of mass-market food. The goal: create a tortilla that is as soft, pliant and tasty as something an abuelita may make in her kitchen but one that can be produced on a vast scale. Each day, Chipotle uses more than 800,000 tortillas for its burritos and tacos, and by the time it reconfigures its manufacturing facilities and distribution processes to produce the new tortilla, it will probably need more than a million.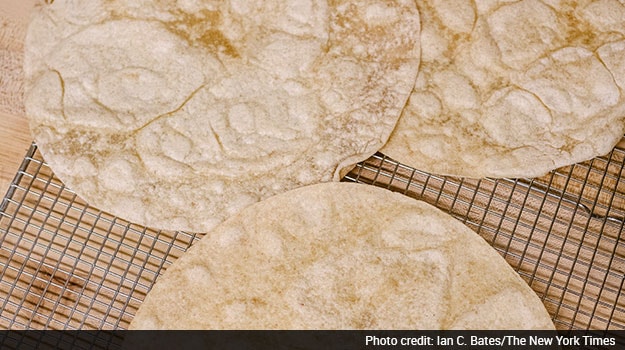 The company is getting closer to figuring it out. The ingredients in the tortillas now? Flour, water, whole-wheat flour, canola oil, salt, baking soda, wheat bran, fumaric acid, calcium propionate, sorbic acid and sodium metabisulfite.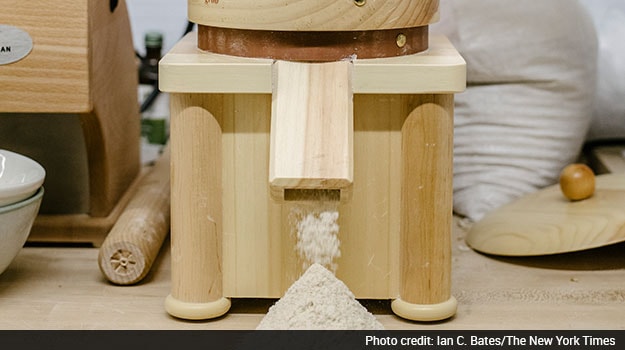 And in the tortillas it is experimenting with, and has tested in a Chipotle in Burlington, Washington? Just four: whole-wheat flour, water, oil and salt."We aspire to make artisanal tortillas on an industrial scale," said Steve Ells, founder of Chipotle and a graduate of the Culinary Institute of America.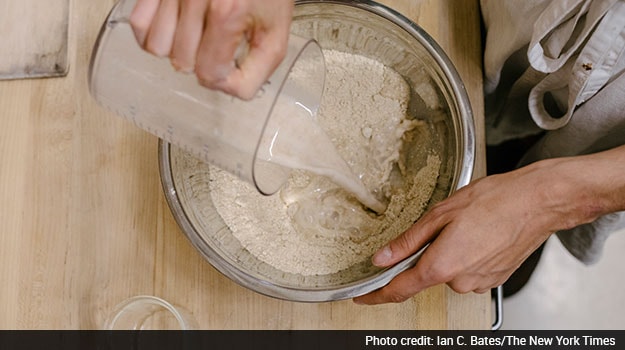 The project began years ago, as Chipotle was working to eliminate genetically altered ingredients from the food it prepares. "Someone said, 'Steve, we have to source new cornstarch for the tortillas'" - most cornstarch comes from genetically modified corn - "and my first thought was: 'Really? Why is there cornstarch in tortillas?'" Ells said.Flour tortillas are traditionally made from four or five simple ingredients. But mass-market tortillas, the kind used in the food service business or purchased in the grocery store, have a lot of other ingredients to make them easier to produce by the millions and to give them a longer shelf life.
"Not only did we need to change ingredients, we needed to get most of them out," Ells said. "We also would have to go back to the tortilla bakery and really change the whole way tortillas are made en masse."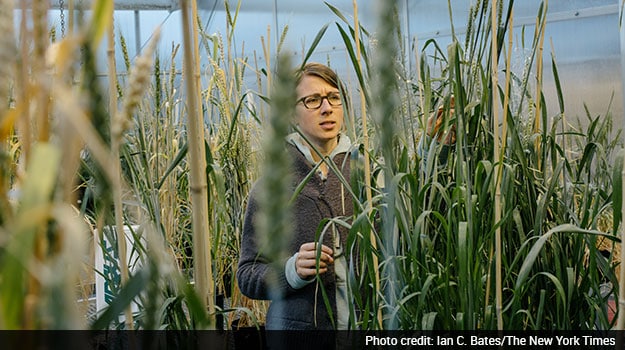 Chipotle wants to raise the nutrition in fast food, so its tortillas are made from whole wheat. Stephen Jones, a plant geneticist who is the director of the Bread Lab said: "The skilled baker can make the perfect anything with white flour. Whole wheat is more challenging."Bethany Econopouly, a doctoral student whose research in wheat breeding is underwritten by the Clif Bar Family Foundation and, now, Chipotle, was enlisted. From the beginning, she understood that there was a certain degree of consumer stealth required. "We're working with hard, white wheats," Econopouly said. "Those are really great because they're light in colour, so people who are naturally averse to whole wheat are less aware of them."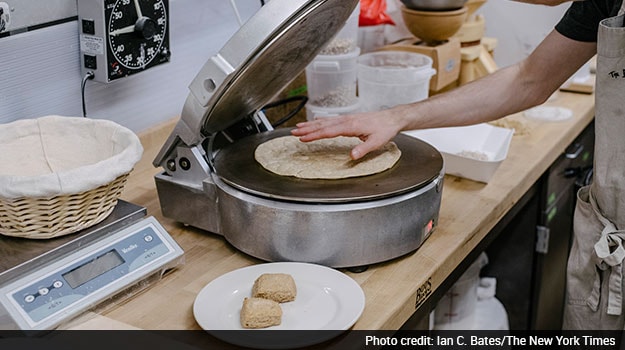 She has identified a couple of varieties that work well for the tortilla and is evaluating about 100 more in the field that will be harvested in August. As new varieties mature, they are tried in the recipe.The tortillas also needed leavening that wasn't commercial yeast- or corn-based. For that, Jonathan Bethony, the resident baker at the Bread Lab, went to work to develop a starter from flour and water, ultimately arriving at a sourdough that he believed would add the right flavour, make the tortilla dough smoother and give it a longer shelf life.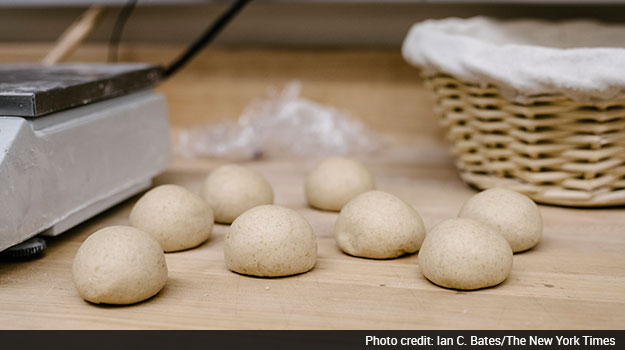 But using Bethony's starter in an industrial setting posed some challenges. A starter needs consistent temperature to develop. It needs a quiet place to rest. And it needs time to ferment. None of those conditions exist in most industrial tortilla factories, where commercial dough balls fattened to 320 to 370 pounds with yeast or other leavening agents are extruded and pressed into as many as 1,500 tortillas, then baked and packaged.Don Pancho Authentic Mexican Foods in Salem, Oregon, the first of Chipotle's tortilla suppliers to try making the new tortilla, has given the starter its own room, where temperature and humidity are carefully controlled. The bakers have had to learn how to use a starter, how to incorporate it into dough and then how to judge how much time it needs to sit to achieve the proper fermentation.
Chipotle continues to test the tortillas at the Bread Lab and to produce them in small batches.They are golden brown with a slightly nutty taste and a bit of elasticity. "We'll be increasing the batch size, and the next step is to put it into production to supply a small group of restaurants," Ells said. "As we prove that's successful, we'll expand until we're supplying the whole region with tortillas, and then move on to the next region."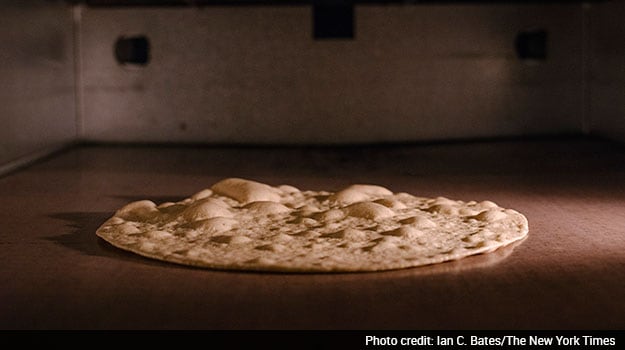 © 2015 New York Times News Service