It is the season of festivals again and we can't hold back our cravings to go an absolute binge ride. Diwali is right here as we celebrate the festival today. From decorating houses with beautiful diyas, lights and rangolis, to decking up ourselves for the festivities, Diwali makes for one of the biggest celebrations in the year- and one of the topmost highlights of this extravaganza has to be its indulgent sweetmeats, savoury snacks and lavish meals. But before you start digging in, have a look at this essential guide for Diwali celebrations that will may help you make most of the festivities, fun and of course lots of food.


1. Don't Go Overboard Buying Sweets

While we are all for festive cheer, but buying heaps of sweets will not only leave you with tonnes of leftovers which will go stale in no time, but there is also a good chance that most of these sweets are adulterated. So be wise and go easy on buying kilos and kilos of mithai.
2. Buy Sweets First Thing In The Morning

Shops are filled with Diwali special sweets and snacks and the variety of options is no less luring either. But the last thing you want is to spend hours stuck in the festive rush. To avoid this, always buy sweets first thing in the morning, that's the time they whip piping hot, fresh sweets. There is less rush at these shops too - so you can take your time selecting what you want. Make sure you are assured of the quality of ingredients used, so always go for trusted shops to purchase your Diwali treats.

(Also Read: Love Kaju Katli? 5 Reasons Why Homemade Kaju Katli is a Better Idea)
Always buy sweets first thing in the morning
3. Have a Tray Ready For Guests

Its Diwali and it is usual for relatives, friends, colleagues to drop by to extend their Diwali greetings. Be ready to offer them with savouries and sweets each time a guest drops by. Since they dont stay for quite long, it is better to be prepared to make sure they don't head back without some treats. A tray containing a bowl of dry fruits , trail mix, chocolates, dry regional snacks and Sharbat will make sure you are Diwali ready for guests at any hour of the day.

(Also Read: Welcome Your Guests in Style; Get Diwali-Ready With these Super Tips)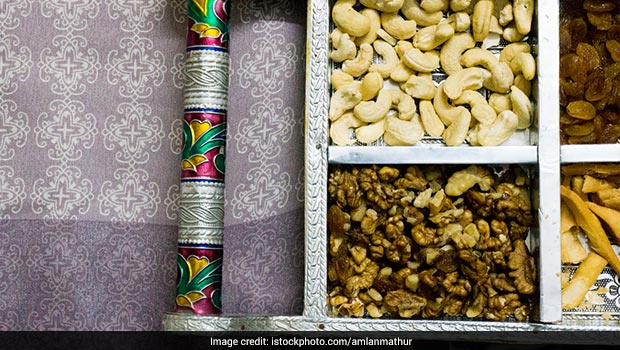 4. Keep It Simple

Planning to throw a Diwali Party for your friends? Keep the snacks bite sized to avoid maximum food wastage. Stick to favourites, include maximum snacks that are loved by all, paneer tikkas, Harra Bhara kebabs are some of the classic Diwali snacks you can include in your menu . You can also try your hand at different innovative snacks but make them only as per the expected guest count and not more. The idea is to enjoy the festivities together and not have heaps of wastage.


5. Keep a Track of People's Taste and Preferences

As a good host you must keep a track of personal taste and preferences of those who are most likely to turn up. For diabetics you can make sugar free desserts or serve them snacks. Those having allergies from sea food or dairy should not be served snacks containing the same.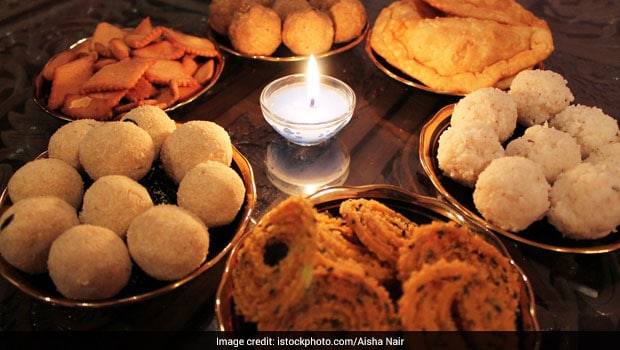 6. Exercise Portion Control

Too many parties to attend? It is natural to give in to cravings, but equally important to be wise. Don't try to go overboard with food. Don't overfill your plates. Enjoy everything but exercise portion control.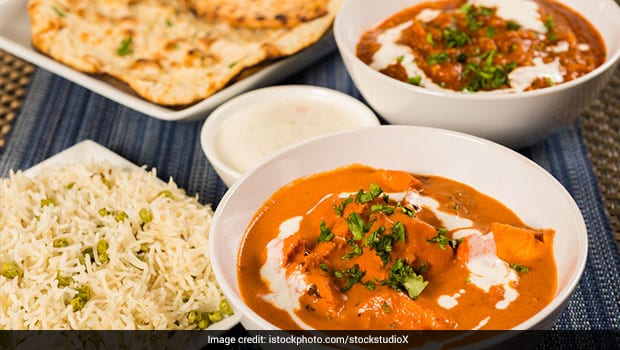 7. Do Not Give Up On Your Exercise

Keep up your regular exercise routine during Diwali feasting. Regular Yoga, or any form of training would help you enjoy the feasting with a little less guilt.
8. Spread Maximum Cheer

This Diwali 2020 make festivities worth remembering for as many as you can. Keep a packet of biscuits or chocolates handy in your car or your bag and distribute it amongst those working around you during the festival. After all it's all about spreading the cheer and sharing the joy with as many, isn't it?
This Diwali 2020 make festivities worth remembering for as many as you can
Take note of the pointers and enjoy your festivities to the fullest. Here's wishing you all a very Happy Diwali 2020!


About Sushmita SenguptaSharing a strong penchant for food, Sushmita loves all things good, cheesy and greasy. Her other favourite pastime activities other than discussing food includes, reading, watching movies and binge-watching TV shows.